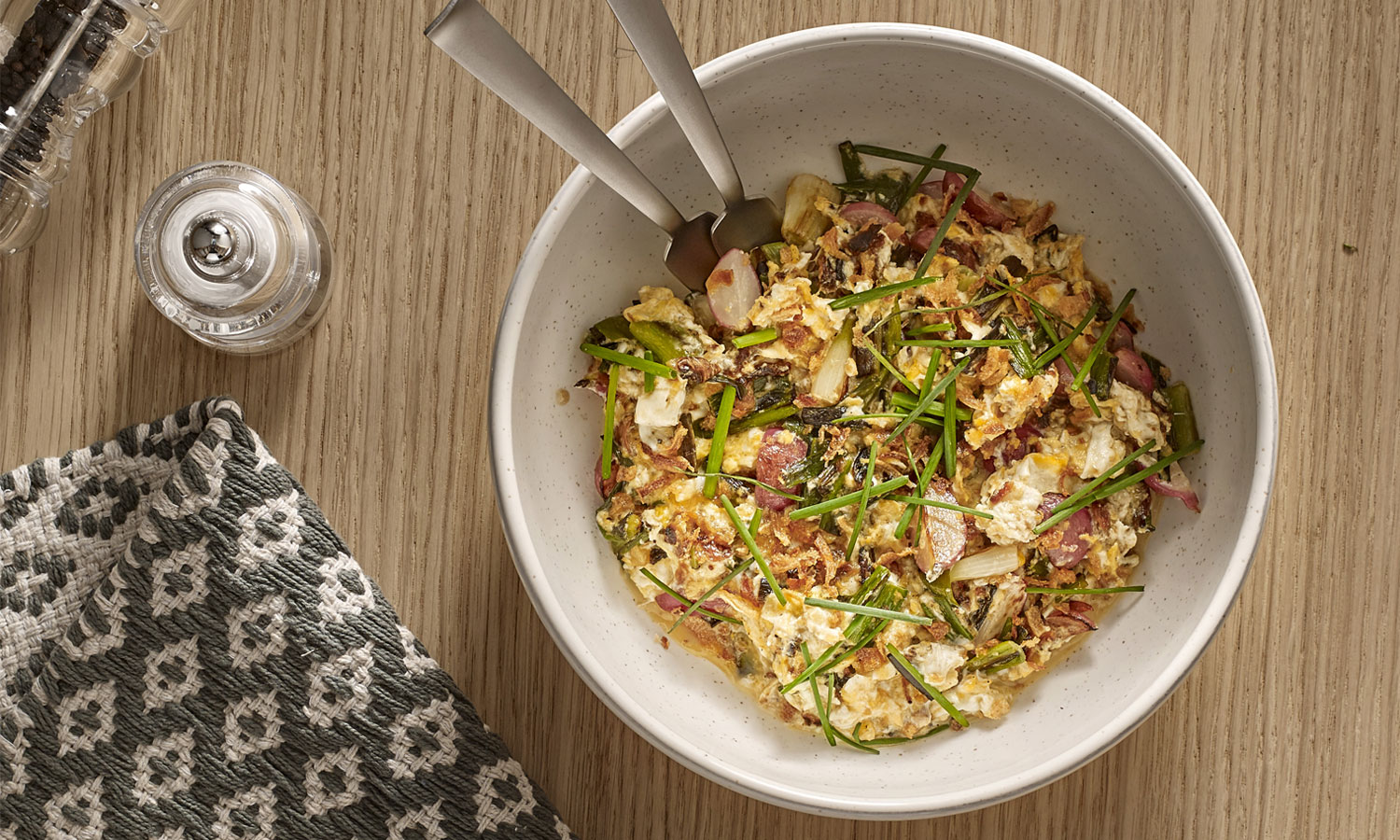 INGREDIENTS FOR
6 PEOPLE
6 onions
12 radishes
6 eggs
Olive oil
Fleur de sel
Crispy onions
A few sprigs of chives
Spring onions, radishes, and ham shavings Revuelto
Cut onions into pieces and radishes into 4: sweat for 15 minutes.
At the end of cooking, sprinkle with 4 tablespoons of crispy onion.
Spread the mix in the circle and add the eggs in the centre, sprinkle with fleur de sel.
Combine all.
For a "soft" rendering, a few strokes of the spatula to bind it.
For a "hard cooked" version, let it cook for a few more seconds.
Serve with chopped chives.