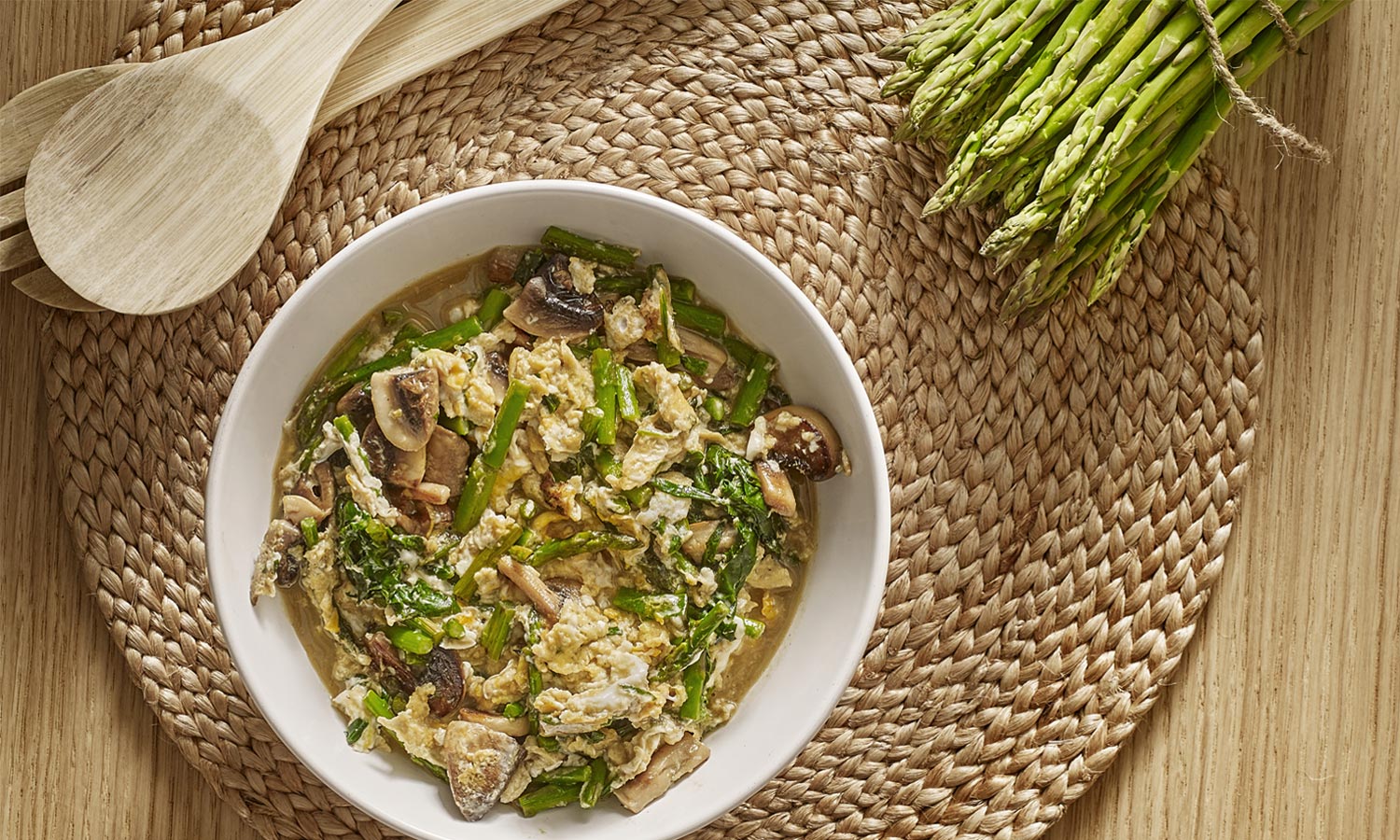 INGREDIENTS FOR
6 PEOPLE
6 button mushrooms
500 gr of wild asparagus
2 handfuls of baby spinach
6 eggs
Olive oil
Fleur de sel
Mushrooms, wild asparagus, and baby spinach Revuelto
Chop the mushrooms coarsely and sear them for 6 minutes on the Plancha with olive oil, stirring continuously.
Add the asparagus cut into 3 pieces and cook 6 minutes, stirring continuously.
Chop the baby spinach and sprinkle it over the mixture.
Cook 5 minutes.
Spread the mix in the circle and add the eggs in the centre, sprinkle with fleur de sel. Combine all.
For a "soft" rendering, a few strokes of the spatula to bind it.
For a "hard cooked" version, let it cook for a few more seconds.