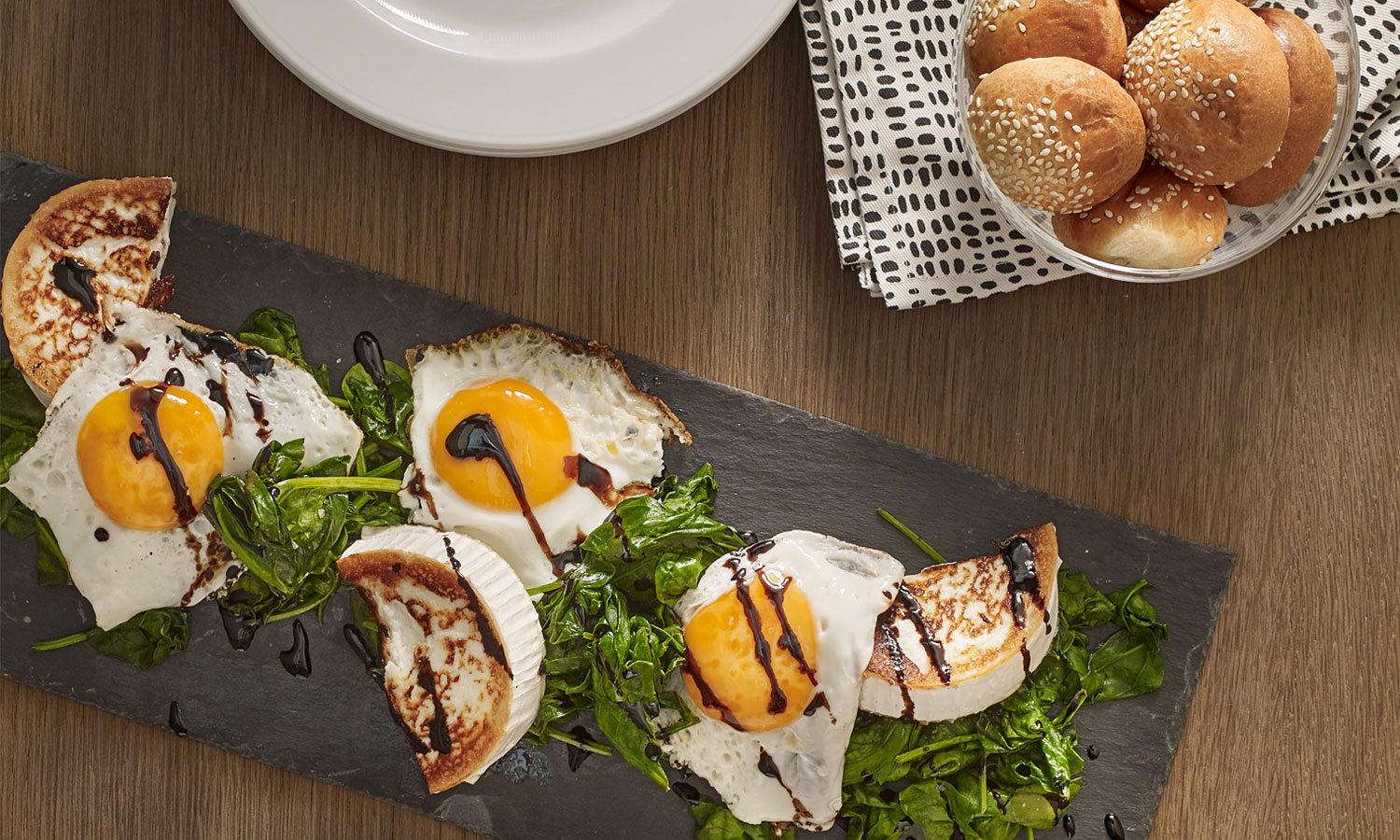 INGREDIENTS FOR
3 PEOPLE
3 eggs
3 large handfuls of spinach sprouts
3 thick slices of goat cheese
Balsamic vinegar
Olive oil
Fleur de sel
Fried egg, spinach sprouts, goat cheese and balsamic vinegar
Sweat the spinach sprouts with a drizzle of oil for 2 minutes.
Fry the eggs in the corner of the Plancha and at the end of cooking, season the yolk with the Fleur de sel.
Toast the goat cheese slices for 5 minutes.
Serving suggestion: dispose spinach sprouts on the place, cheese on one side and the egg in the middle.
Season with balsamic vinegar.
A tip from Chef Sébastien Zozaya: For a brunch version, sprinkle the egg with maple syrup and serve with bacon fried A la Plancha.