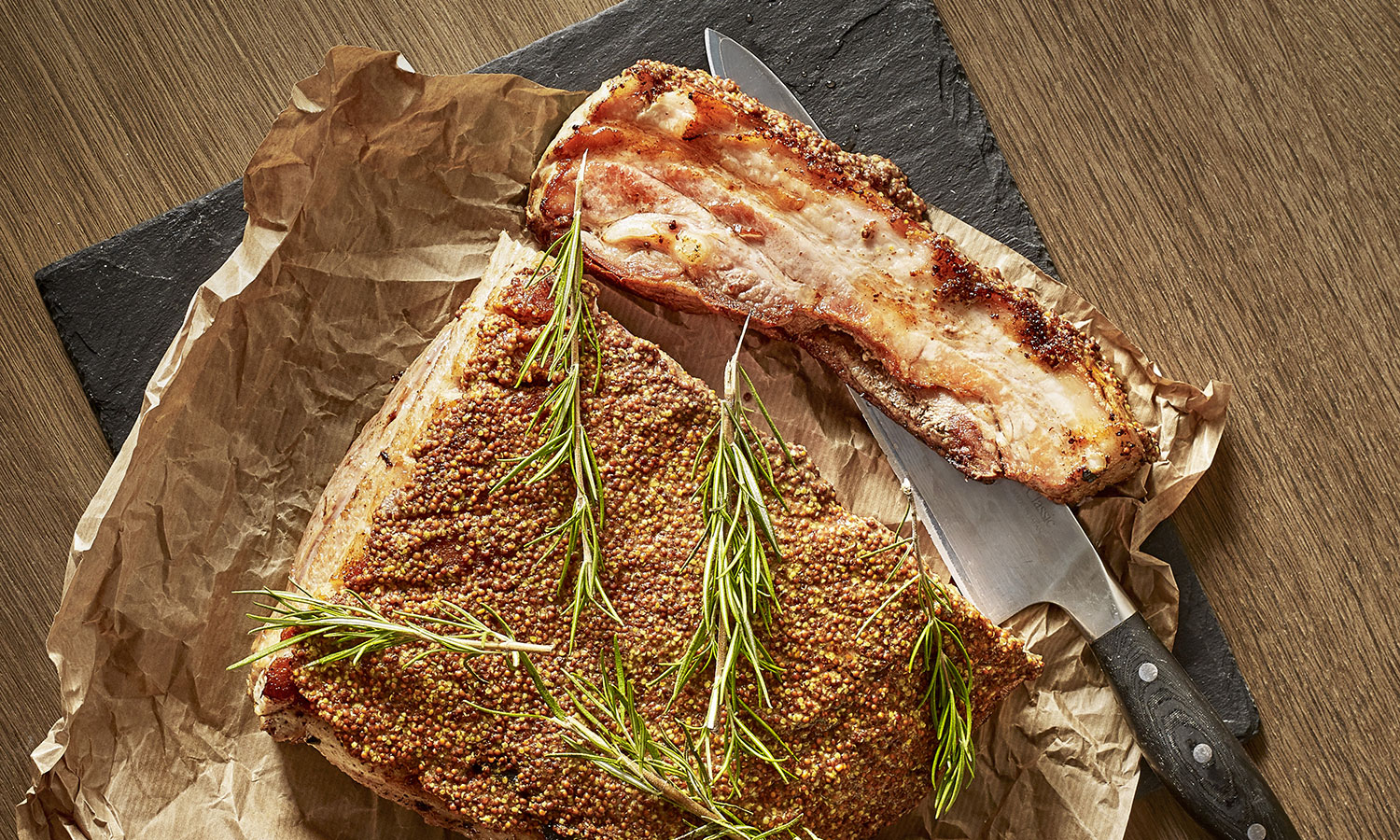 INGREDIENTS FOR
8 PEOPLE
1 Pork Belly of 2 kg
Rosemary
Espelette Pepper
Fleur de sel
Olive oil
Maple syrup
Old Fashioned Mustard
Pork belly "Prince Noir of Biscay" by Gilles Pecastaingt
Score the rind and salt generously both sides.
Sear the rind side down, slow cooking on medium heat for 40 minutes.
Turn the pork belly meat side down and bake for 30 minutes.
On the Plancha, drizzle the mustard on the rind side and cover with maple syrup.
To serve, slice the pork belly and sprinkle with Espelette pepper.
Chef Sébastien Zozaya's tip: replace mustard and maple syrup with barbecue sauce (see recipe).