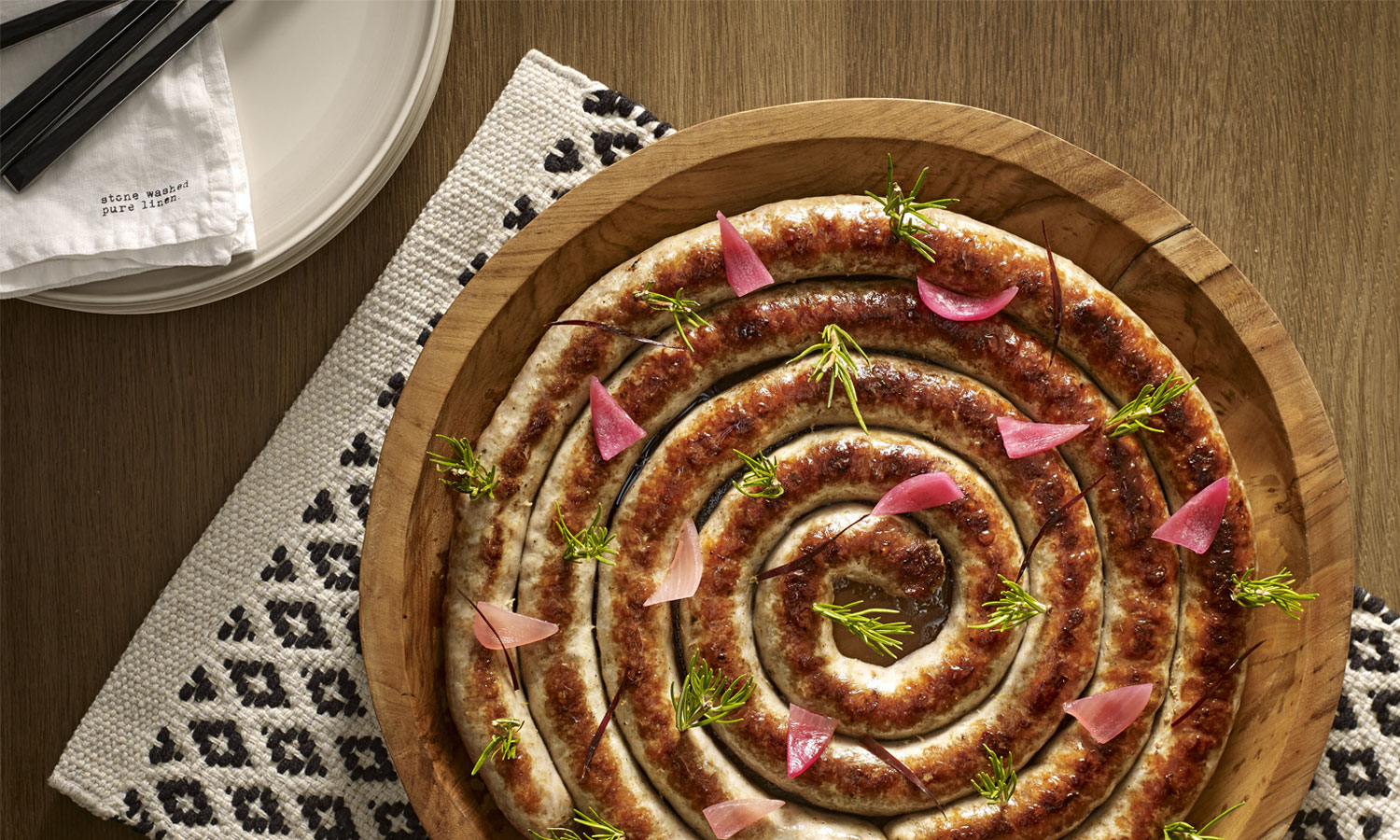 INGREDIENTS FOR
6 PEOPLE
1.2 kg of Toulouse sausage, not braided
1 Espelette pepper, whole and dried
3 sprigs rosemary
12 pickles onion petals
Toulouse sausage with rosemary and Espelette pepper pistil
Position the sausage in the centre of the plancha.
Let it grill for 5 minutes, turn it over and grill another 5 minutes.
Place pepper pieces, prick with rosemary sprig and sprinkle with pickles.
Chef Sébastien Zozaya's trick: prick the sausage with large cross-shaped skewers from one end to the other in order to turn it over more easily during cooking.