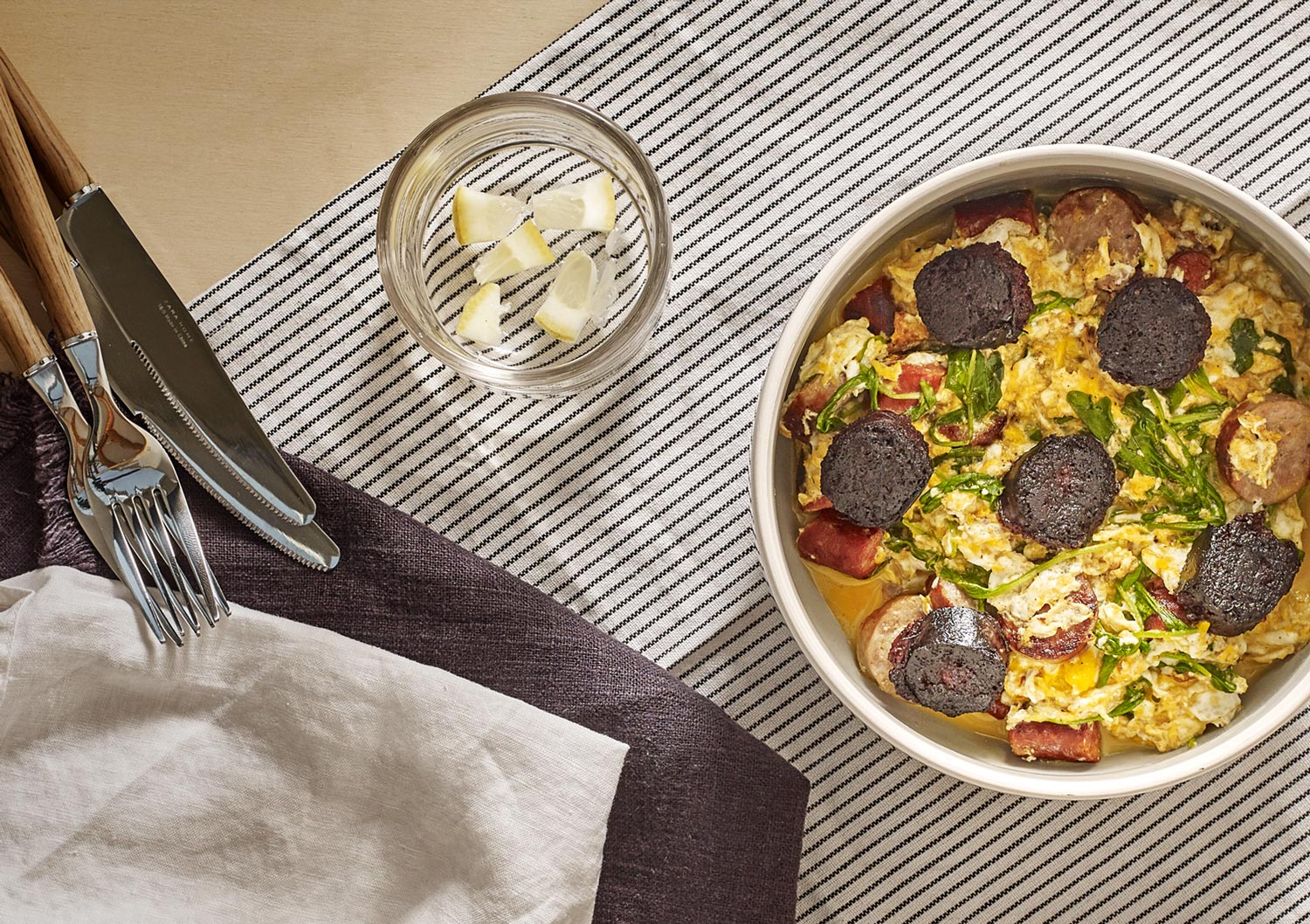 INGREDIENTS FOR
6 PEOPLE
1 Toulouse sausage
½ Txistora sausage
½ black pudding
6 eggs
1 handful arugula
Fleur de sel
Olive oil
Revuelto of Toulouse sausage, Txistora sausage and black pudding
Cut Toulouse sausage, Txistora sausage and blood puding into slices and grill 5 minutes, stirring regularly.
Add arugula and mix for 2 minutes.
Spread the mix in the circle and add the eggs in the center, sprinkle with the fleur de sel.
Combine all.
For a "soft" rendering, a few strokes of the spatula to bind it.
For a "hard cooked" version, let it cook for few more seconds.