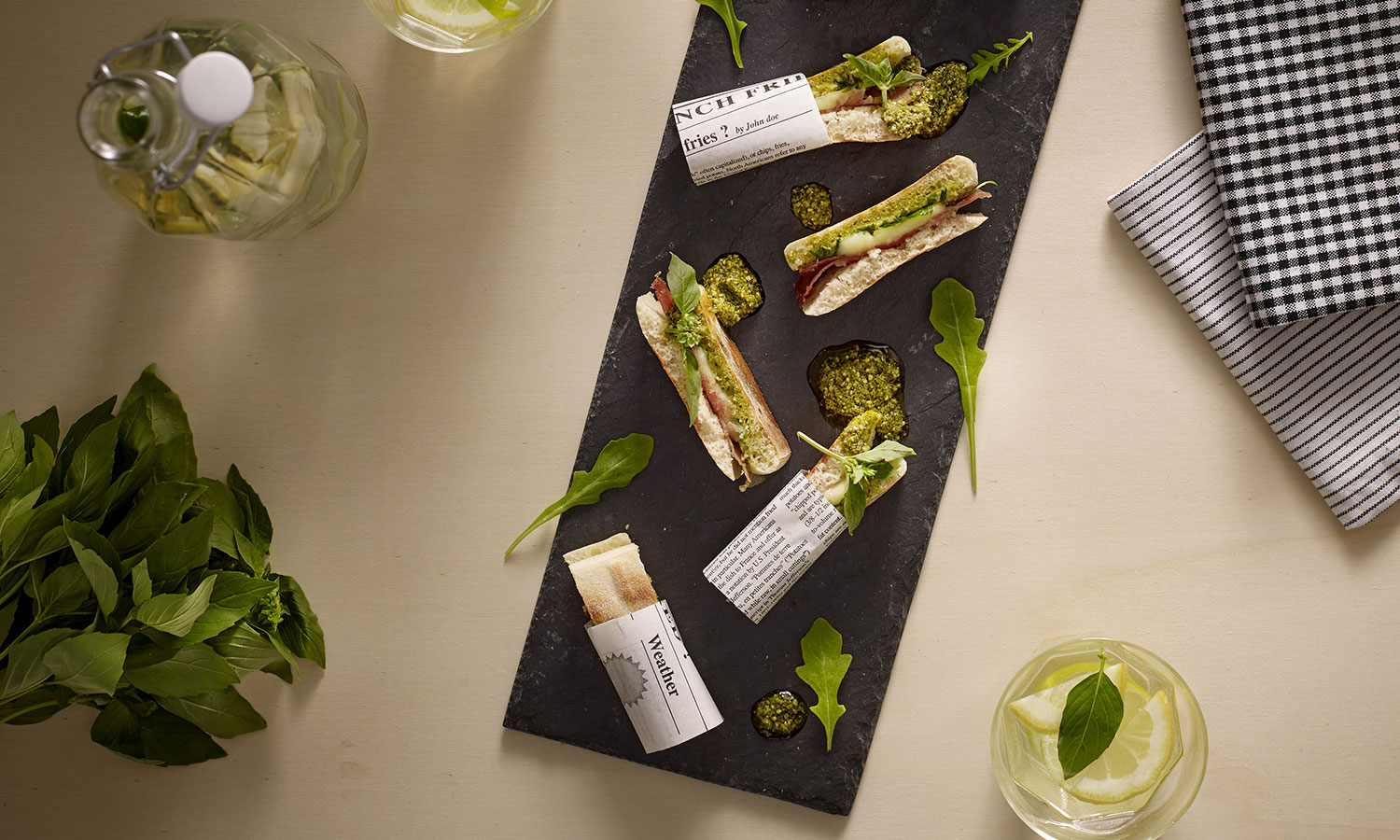 INGREDIENTS FOR
6 PEOPLE
3 panini-type bread rolls (baguette, ciabatta, etc.)
6 slices of ham
9 slices of mozzarella
200g rocket leaves
150g pesto
Olive oil
Grilled panini sandwich with ham, rocket, pesto, mozzarella and basil
Cut the bread lengthwise and spread the cut surface with pesto.
In the following order, add: rocket leaves, mozzarella, ham and basil.
Close the panini, place it on the plancha.
Toast for 10 minutes, turning it regularly.
Chef Sébastien Zozaya's tip: replace the mozzarella with a slice of sheep's milk cheese.