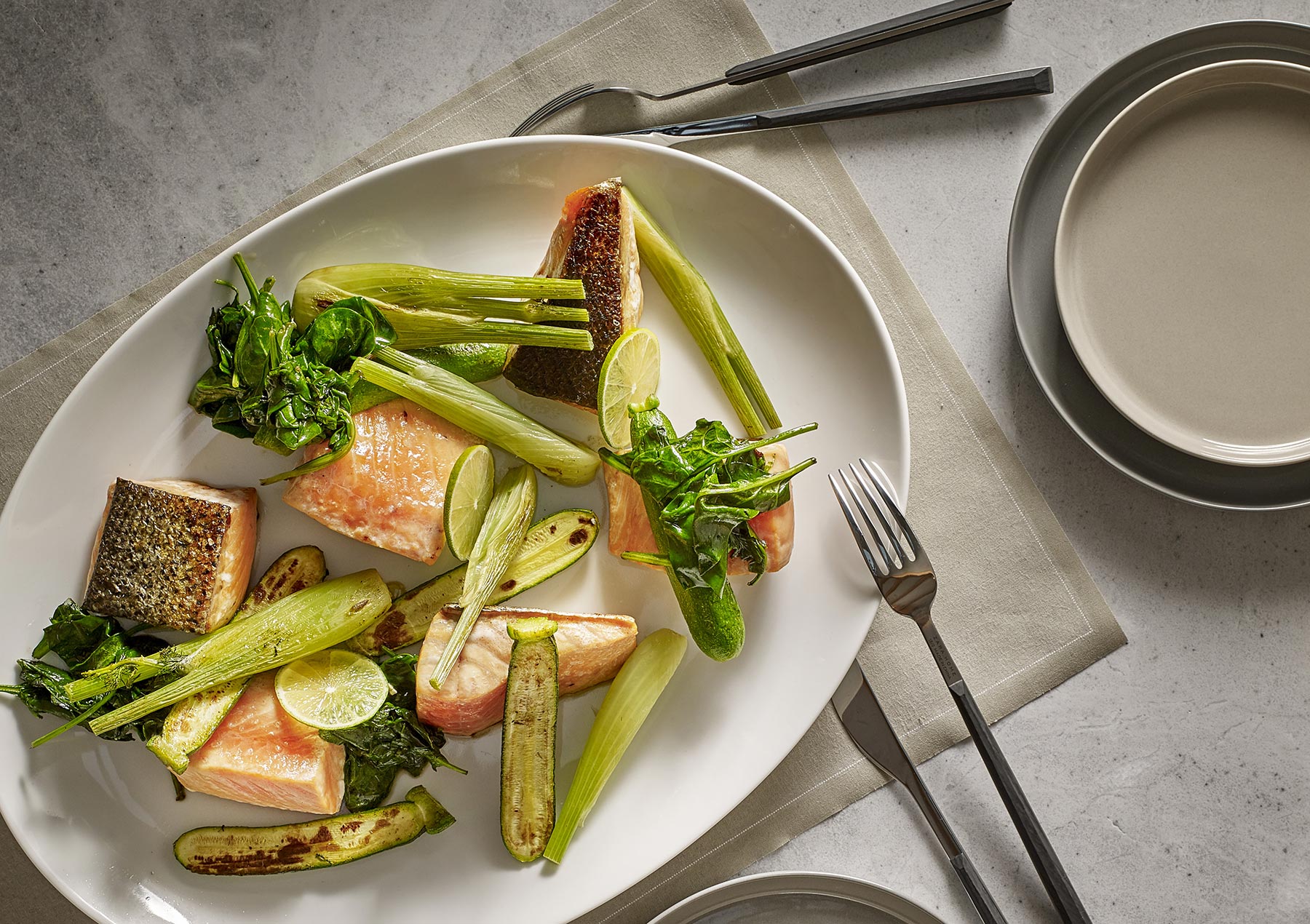 INGREDIENTS FOR
6 PEOPLE
6 salmon fillet steaks
3 small courgettes
3 small fennel bulbs
Olive oil
Fleur de sel / Sea salt flakes
Lime
Salmon fillet steak served with baby fennel and courgettes
Place the salmon fillet steaks, skin side down, on the plancha with a little olive oil.
Season with salt and leave to cook for 15 minutes.
At the same time, place the fennel and courgettes on the plancha.
Add a little water and cover with a cooking cloche.
Leave to cook for 10 minutes, turning frequently.