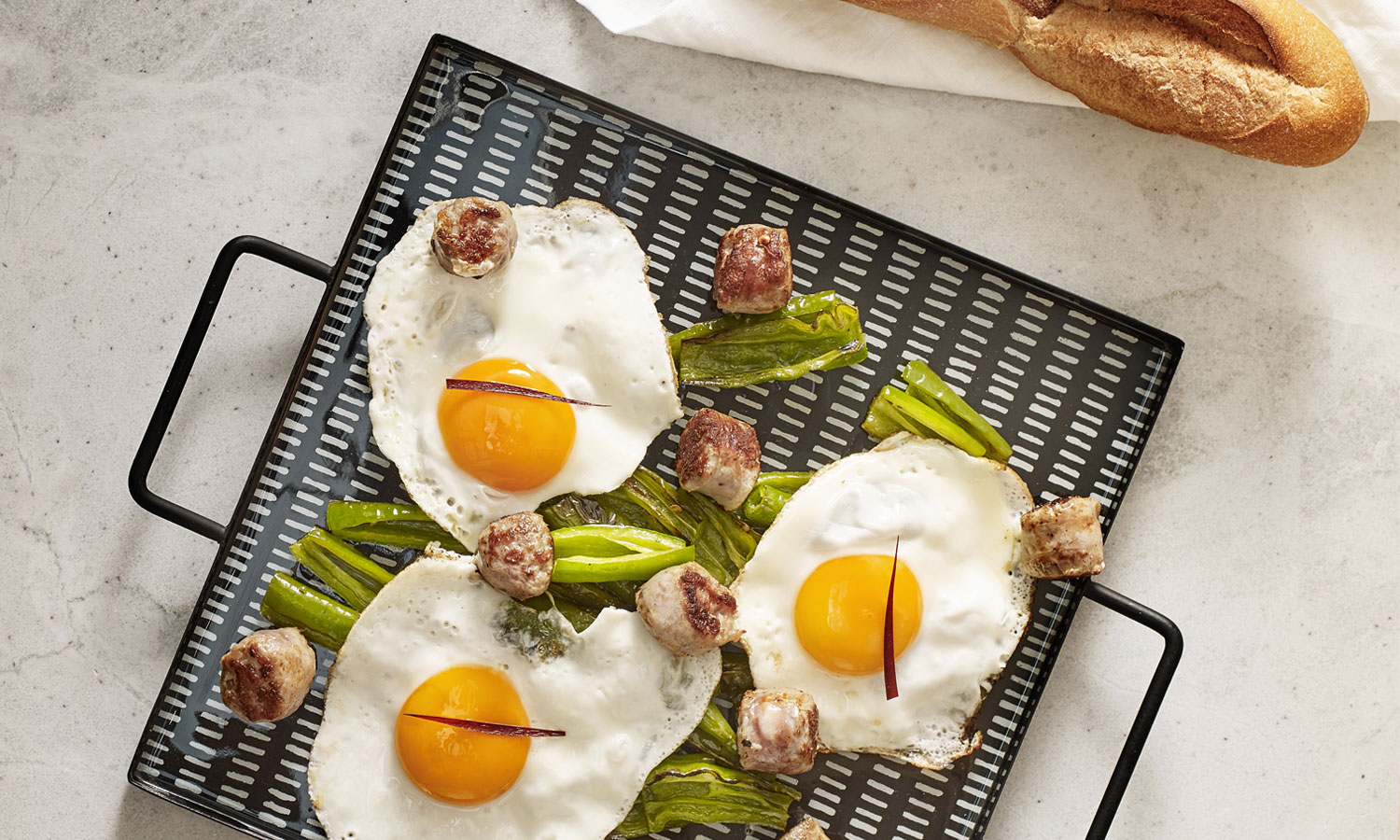 INGREDIENTS FOR
3 PEOPLE
3 eggs
2 Toulouse sausages
6 peppers
Olive oil
Fleur de sel
Sunny-side-up, Anglet pepper and split sausage
Cut the peppers lengthwise and remove the seeds.
Brown them for 10 minutes, stirring frequently.
At the same time, grill the sausages cut into slices.
Fry 3 eggs sunny-side-up at the corner of the Plancha, when done, sprinkle fleur de sel on egg yolk.
Chef Sébastien Zozaya's tip: sprinkle with Parmesan or sheep cheese shavings.