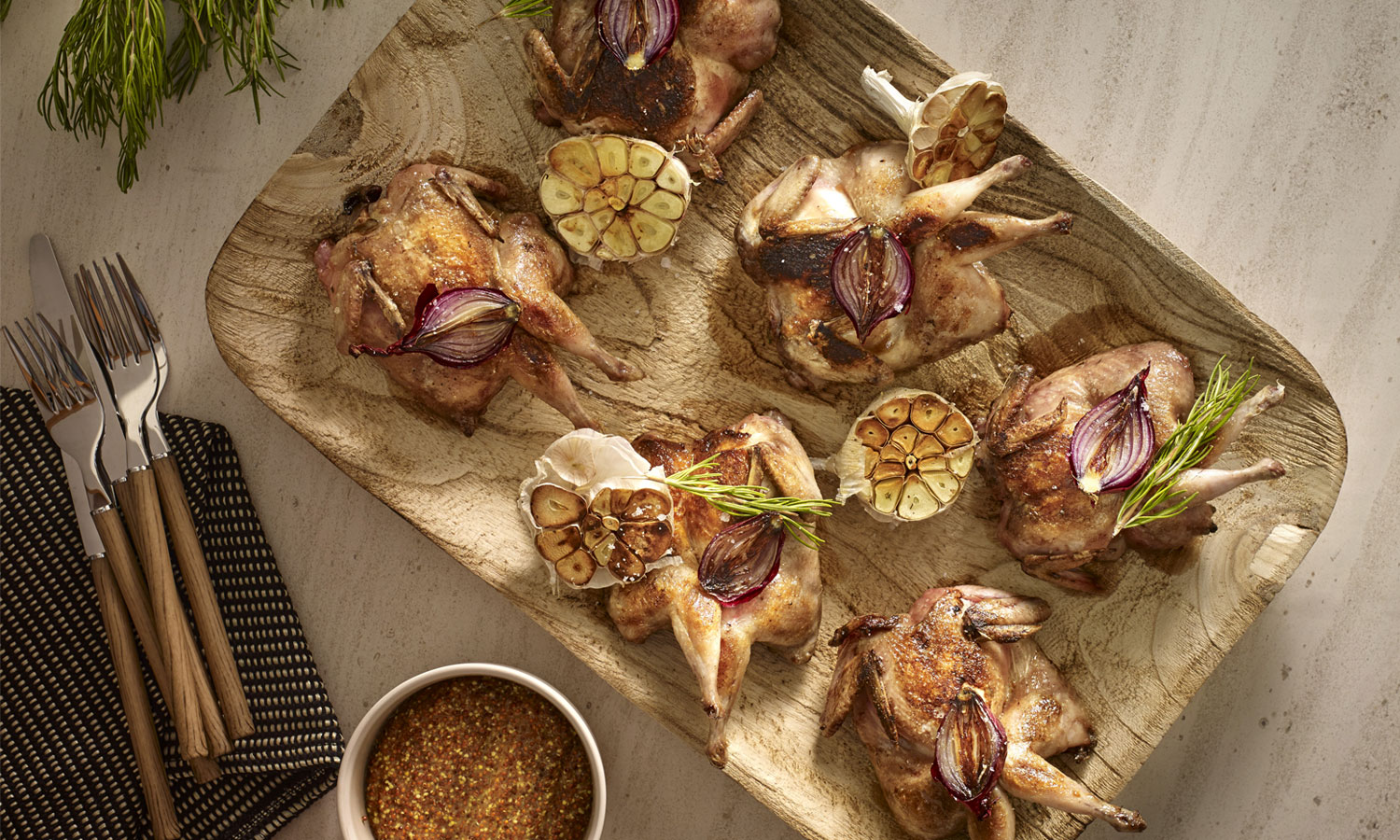 INGREDIENTS FOR
6 PEOPLE
6 quails
6 red onions
3 Heads of garlic
Olive oil
Fleur de sel
Lemon
Crapaudine quail, red onions and burnt garlic
Cut the quails and open them in half on the back side..
Sear them, skin side down for 10 minutes, turn them over and sear for 10 minutes, turn them over again and sear another 10 minutes.
In the meantime, cut onions and garlic in half.
Place them on the plancha without oil, flesh side down, for 30 minutes.
Serve by sprinkling quails with fleur de sel and placing roasted garlic and onion on the side.
Serve with an old-fashioned mustard mixed with olive oil and lemon juice.
Chef Sébastien Zozaya's trick: replace quails with pigeons.