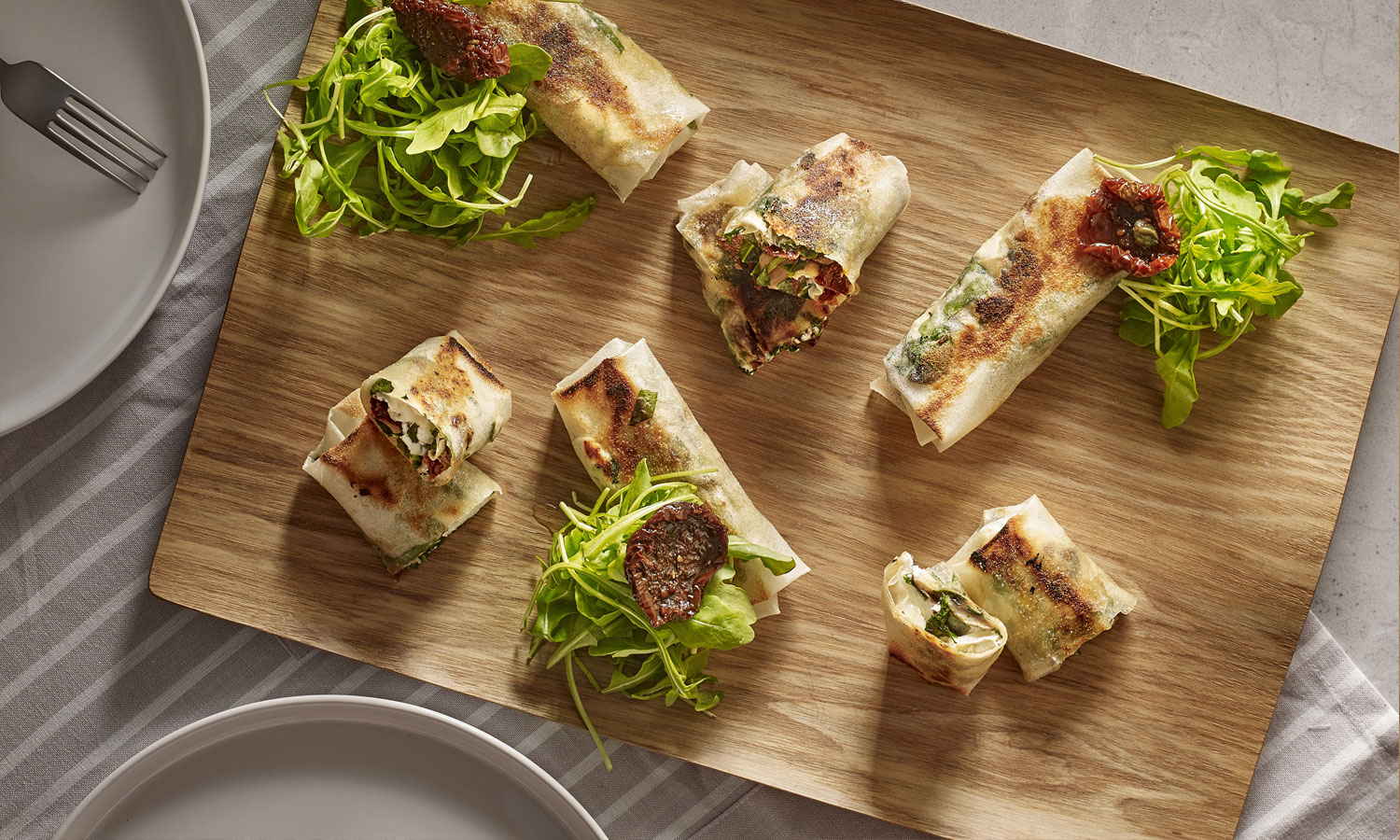 INGREDIENTS FOR
6 PEOPLE
300 gr goat cheese log
500 gr button mushrooms
2 handfuls of spinach
6 candied tomatoes
6 sheets of filo dough
Arugula
Olive oil
Balsamic vinegar
Fleur de sel
Goat cheese, button mushrooms, spinach
Slice the mushrooms and sweat them for 10 minutes on the plancha, stirring constantly.
Coarsely chop the spinach and drop it on the plancha for 2 minutes.
In a bowl, combine the mushrooms, spinach, crushed tomatoes and coarsely chopped goat cheese.
Salt lightly. Shape the filo dough into bricks.
Brown them on the plancha, turning them regularly for 10 minutes.
Serve with arugula salad seasoned with balsamic vinegar.
Chef Sébastien Zozaya's trick: you can prepare bricks ahead of time, in which case make sure to double filo dough sheets.