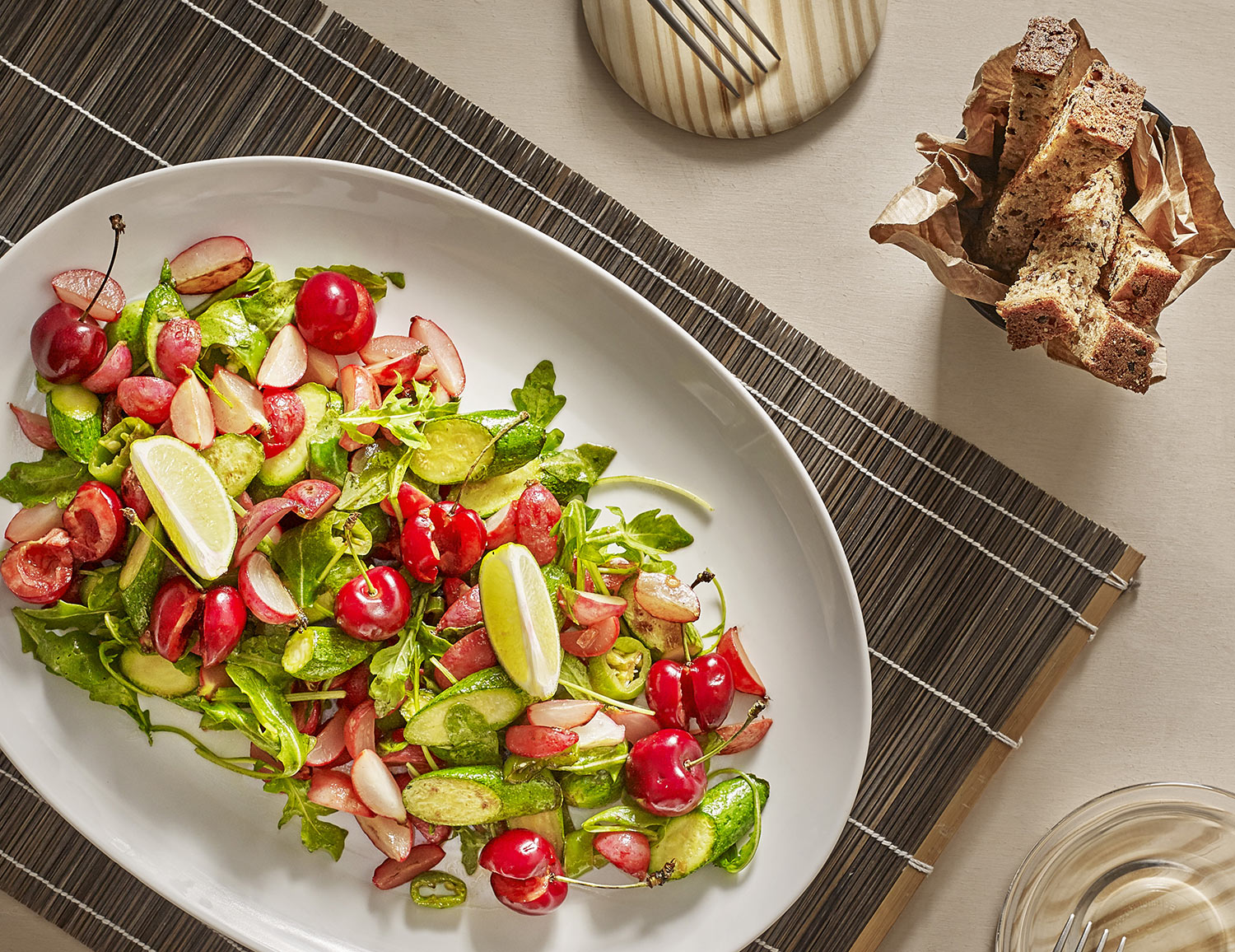 INGREDIENTS FOR
6 PEOPLE
300 gr of radishes
6 minis courgettes
3 green peppers
A handful of arugula
A few cherries
Nordic bread
Olive oil
Fleur de sel
Sautéed vegetables and some cherries...
Slice the vegetables and grill them to colour on the Plancha, on medium heat, with a little olive oil and fleur de sel for 2 to 3 minutes.
Then place them under the cooker with a little water for 10 minutes.
Before removing the vegetables, quickly run the cherries on the Plancha for 2 minutes.
Toast the bread sticks on the Plancha for 10 minutes by turning them often.
Place the vegetables in a dish, add the arugula, mix and season with lime, fleur de sel and olive oil.
Decorate with cherries.