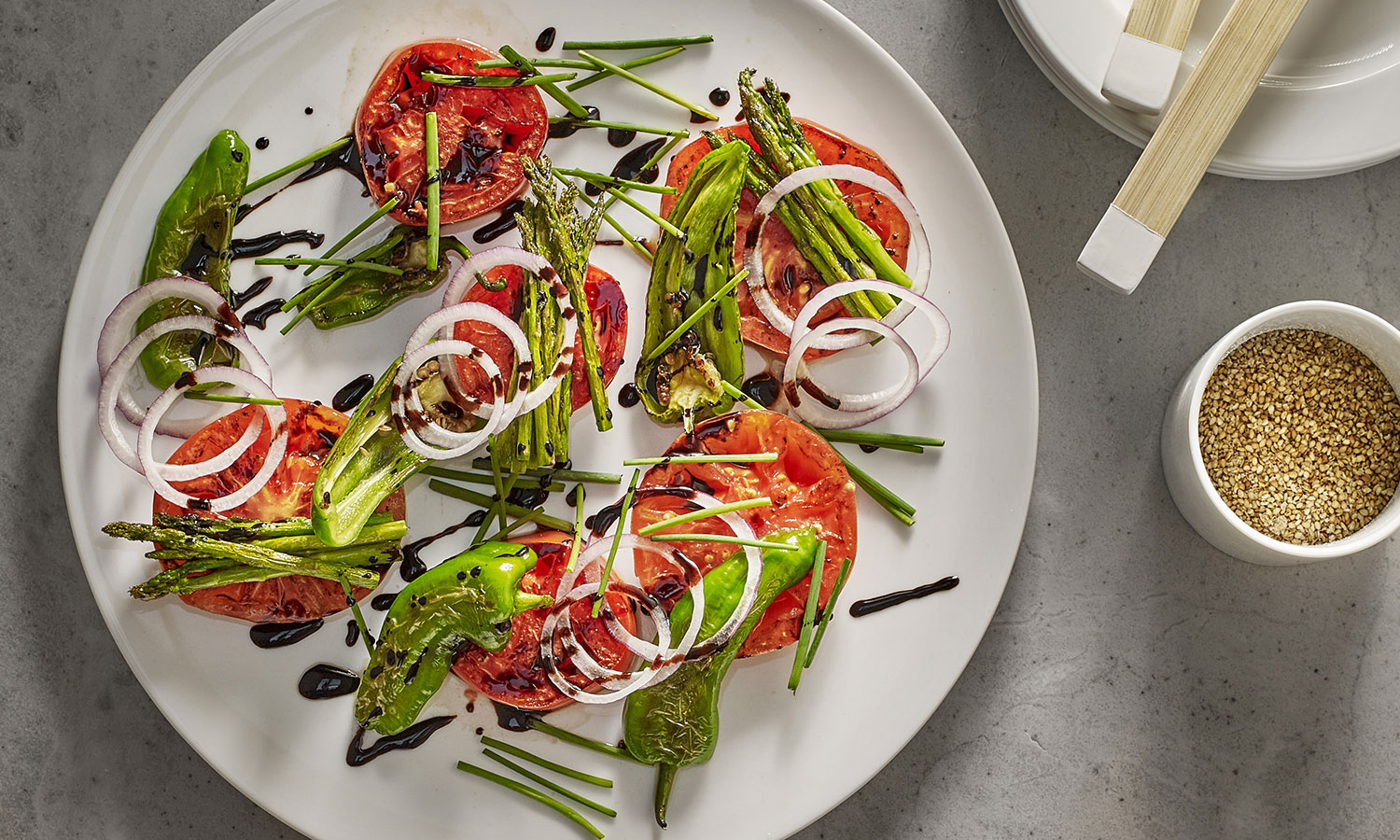 INGREDIENTS FOR
6 PEOPLE
6 pimento peppers
2 large tomatoes, not too ripe
1 bunch of asparagus
Chives
Olive oil
Fleur de sel / Sea salt flakes
Balsamic vinegar
Warm red onion salad, thick tomato slices, Padron pimento peppers and wild green asparagus
Cut the pimento peppers in two and place them on the plancha with a little olive oil.
Cook for 10 minutes; turn them regularly.
Thickly slice the tomatoes and cook them on the plancha for 3 minutes.
Put the asparagus spears on the plancha and cook for 10 minutes, stirring them regularly.
Serve the tomatoes, asparagus spears cut in 2, pimento peppers and red onion rings.
Season with sea salt flakes, finely chopped chives and balsamic vinegar.