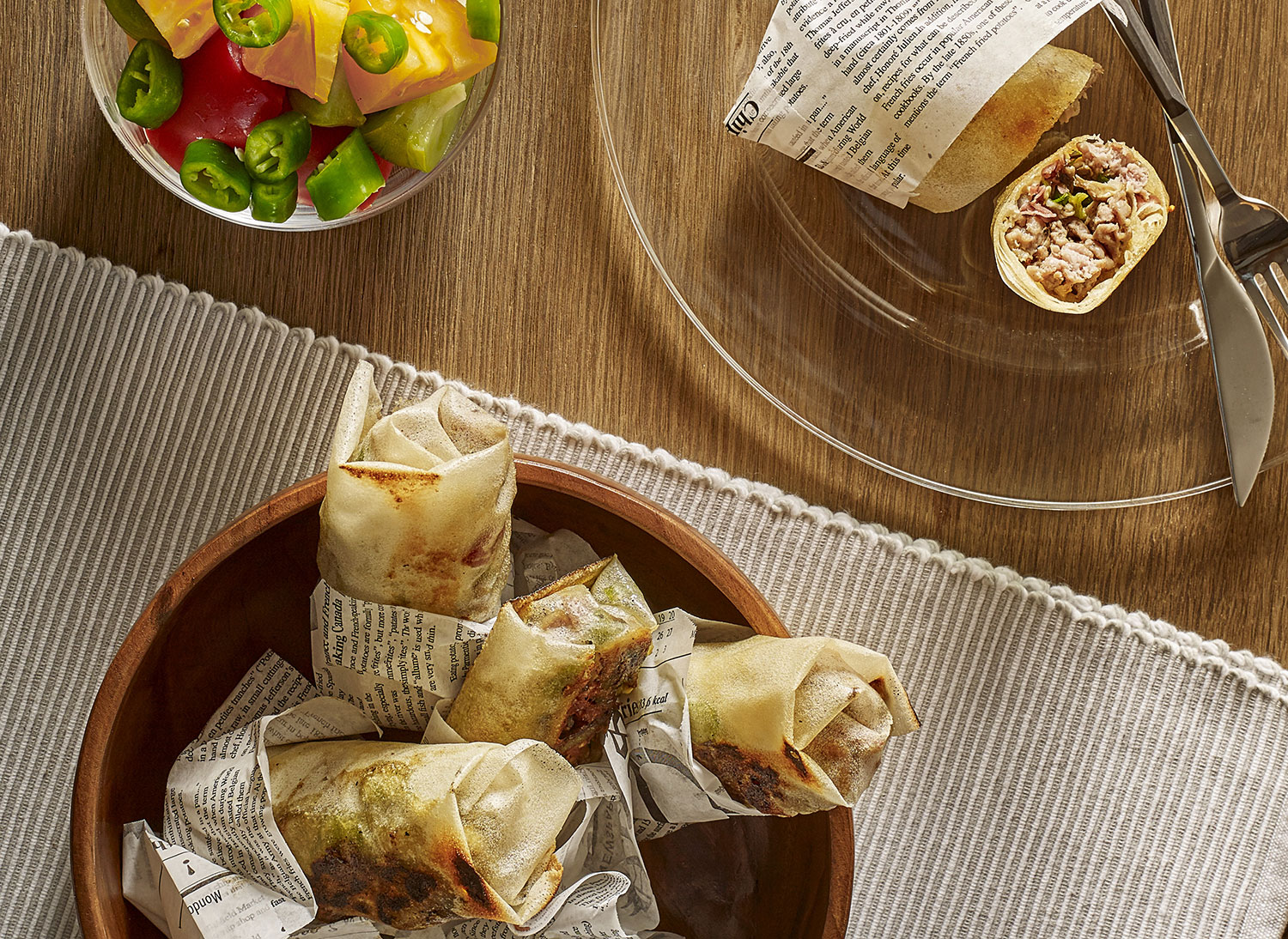 INGREDIENTS FOR
6 PEOPLE
3 fresh multi-coloured tomatoes
6 slices Parma ham
6 thick slices of mozzarella
12 basil leaves
6 brik (or filo) pastry sheets
3 soup spoons pesto
Rocket leaves
Olive oil
Balsamic vinegar
Sea salt flakes
Caprese-style brik pastries
Slice the tomatoes into thick rounds.
Sear them for 2 minutes in the corner of the plancha.
To assemble, roll a slice of ham and 2 basil leaves around the slice of mozzarella.
Wrap with the pastry.
Brown the briks on the plancha turning them on each side for about 10 minutes.
Serve with the rocket salad drizzled with balsamic vinegar.