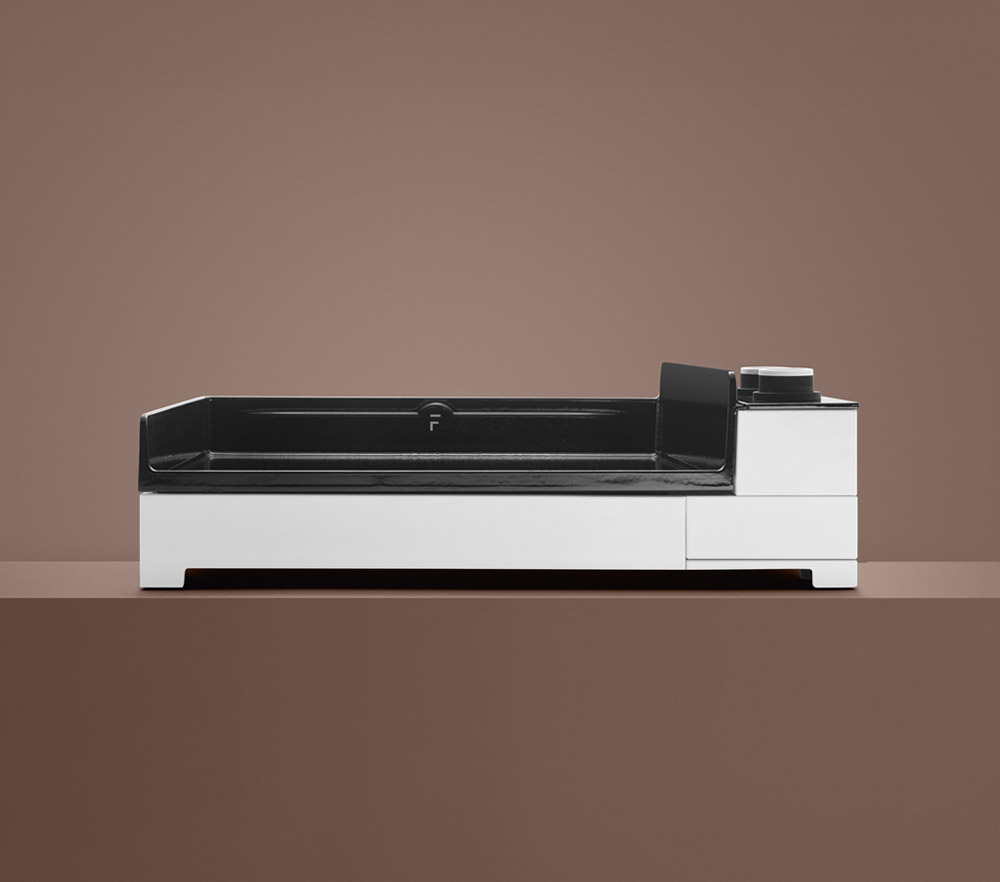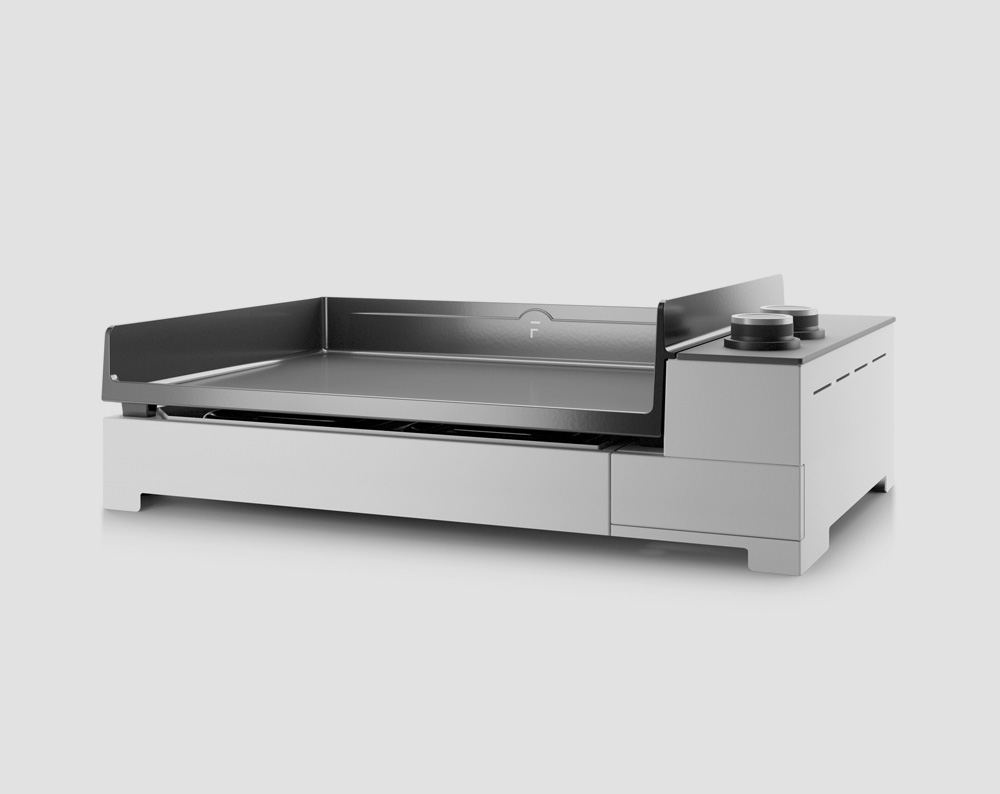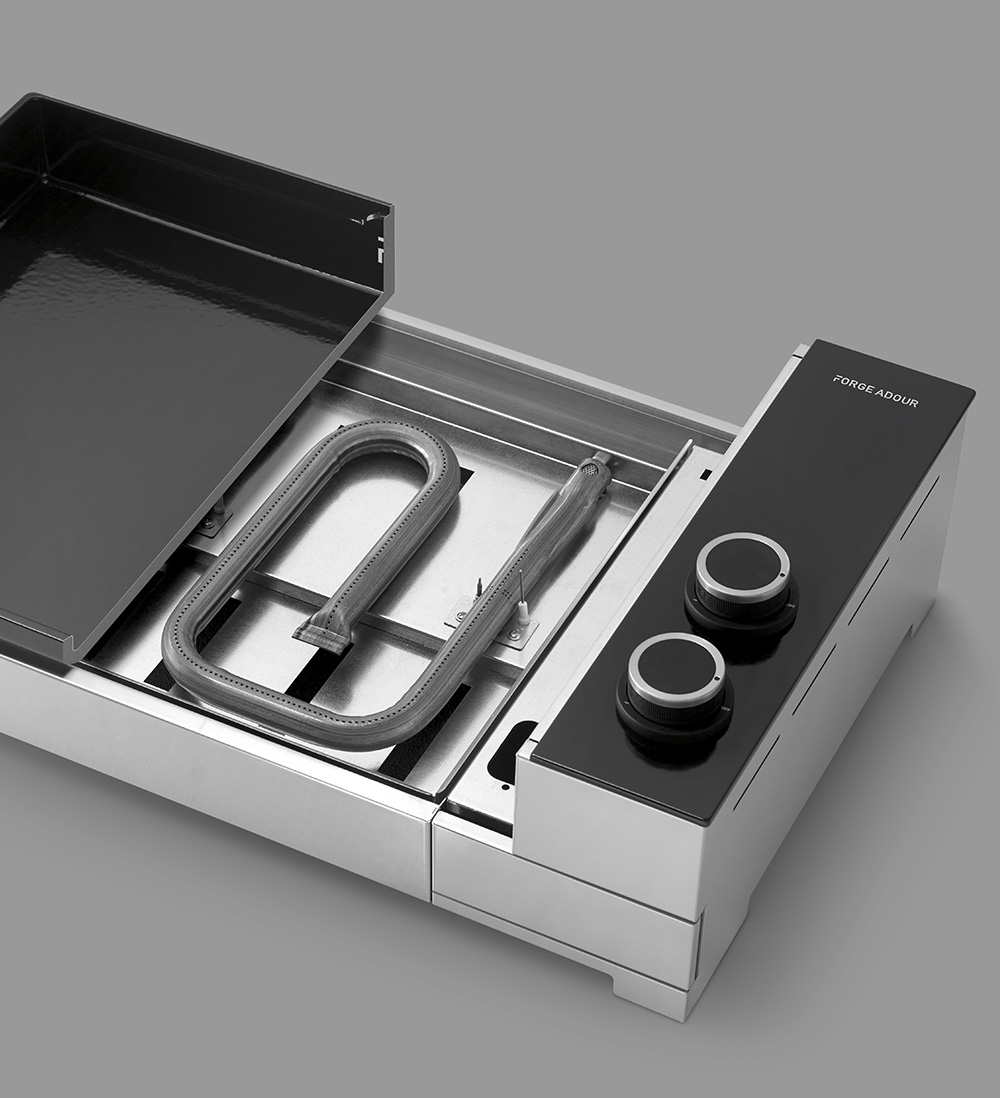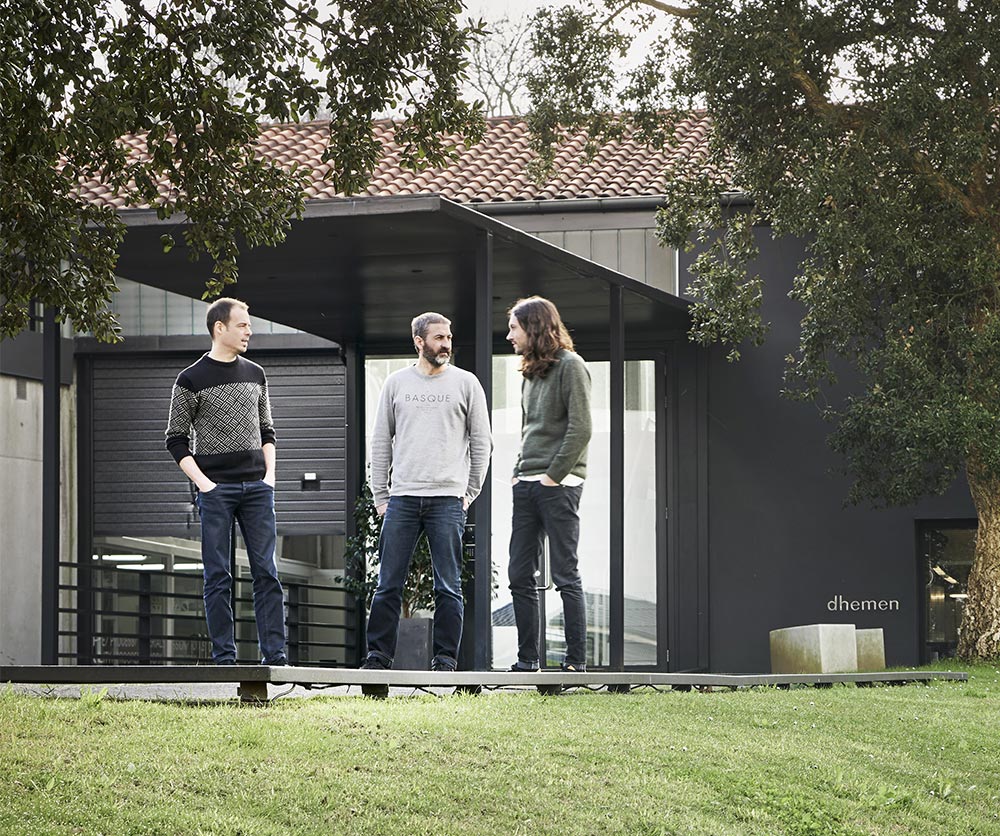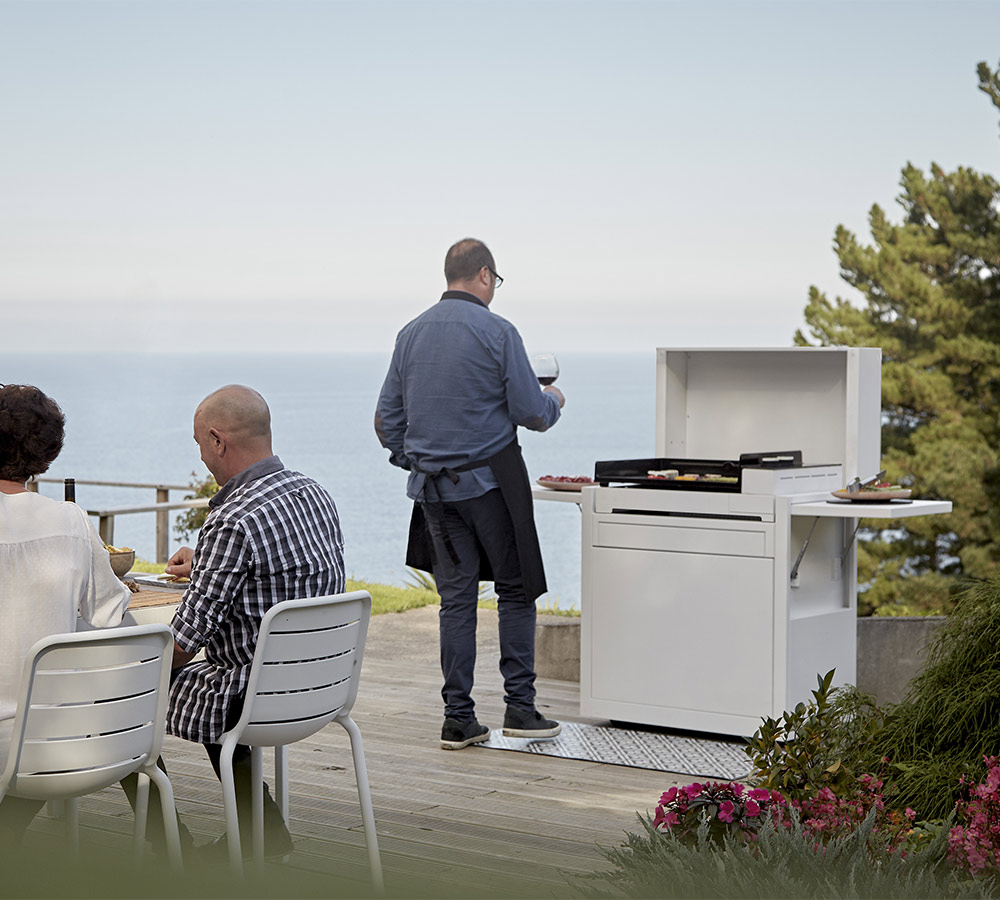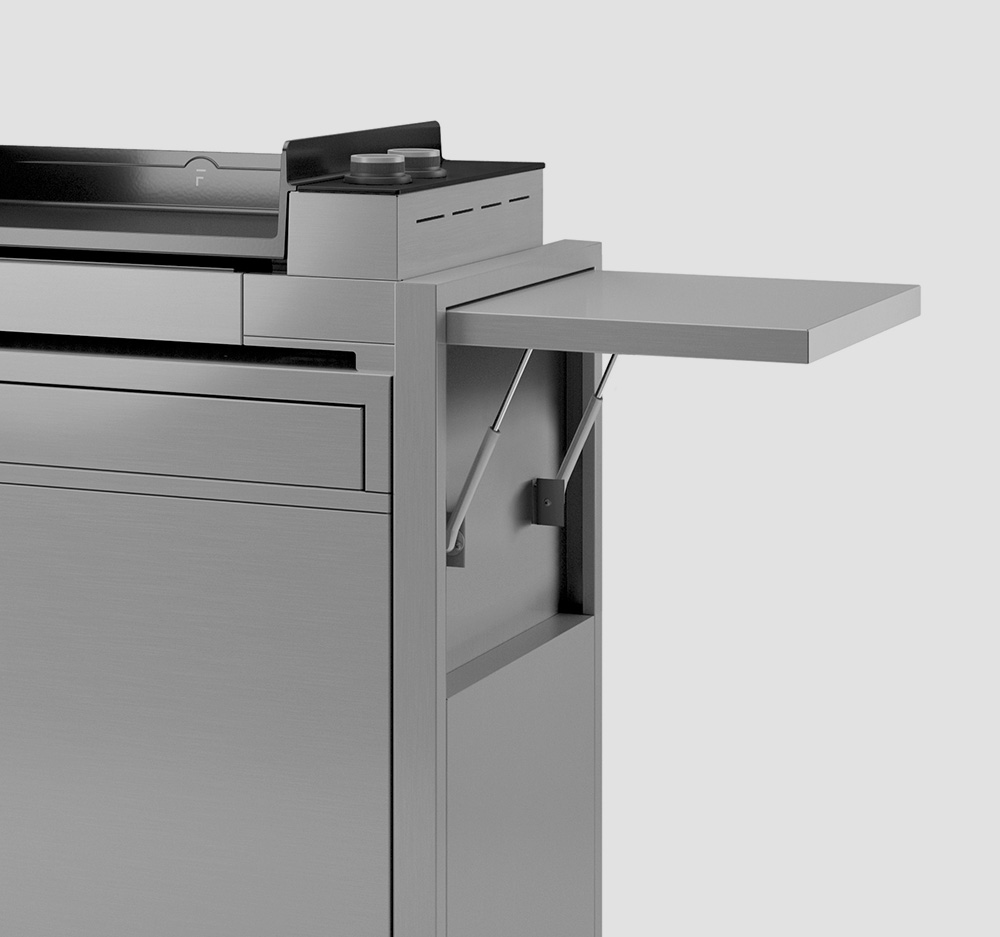 OCTOBER / NEWS
Premium: New Forge Adour standard-bearer
A year ago, we unveiled the broad outlines of our new brand strategy. The collection Premium, designed for that occasion, became immediately a huge public acclaim. With Dhemen design studio, we wanted to backtrack its creation, which became the new Forge Adour standard-bearer.
From the outset, designers sought to distance themselves from the usual plancha appearance. Thus, a Premium boost a modern, even a breakthrough design. Its innovative but discreet lines give to plancha a sober, and at the same time, an elegant appearance.
"With its clean, almost architectural forms, we wanted to highlight the essential elements of the plancha that are knobs and the plate."
Lander Esnal, Designer - Studio Dhemen.
Its high level of technicality meets the requirements of professionals and enchants individuals. The plancha is equipped with an enamelled cast iron plate which allows high inertia, thus ensuring excellent heat recovery and high cooking accuracy. Its adjustment and ignition knobs are integrated in the work surface providing high operating convenience.
The Premium trolley, with its four wheels for better mobility, is equipped with a large storage drawer and side shelves that offer surfaces useful for food preparation.