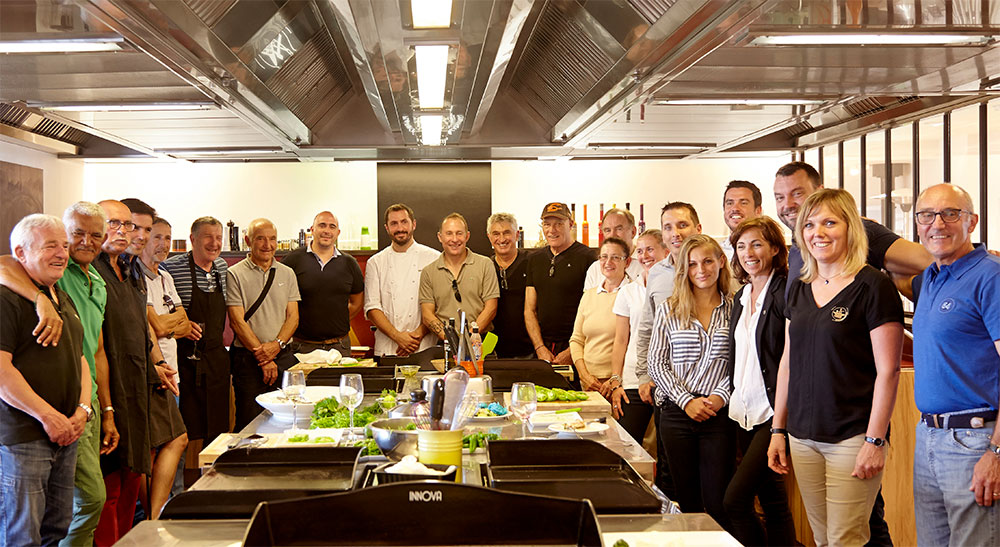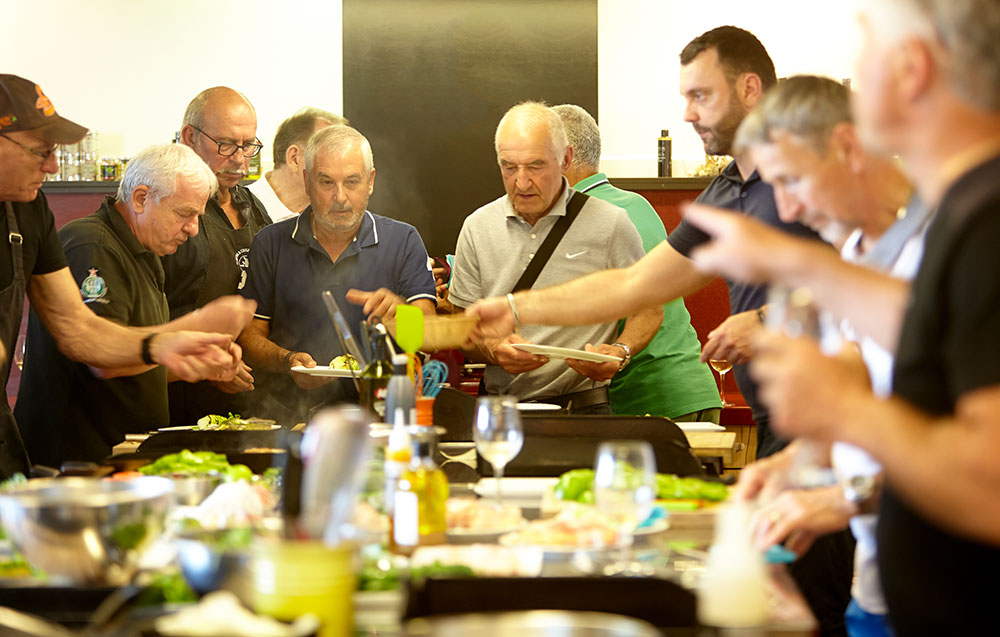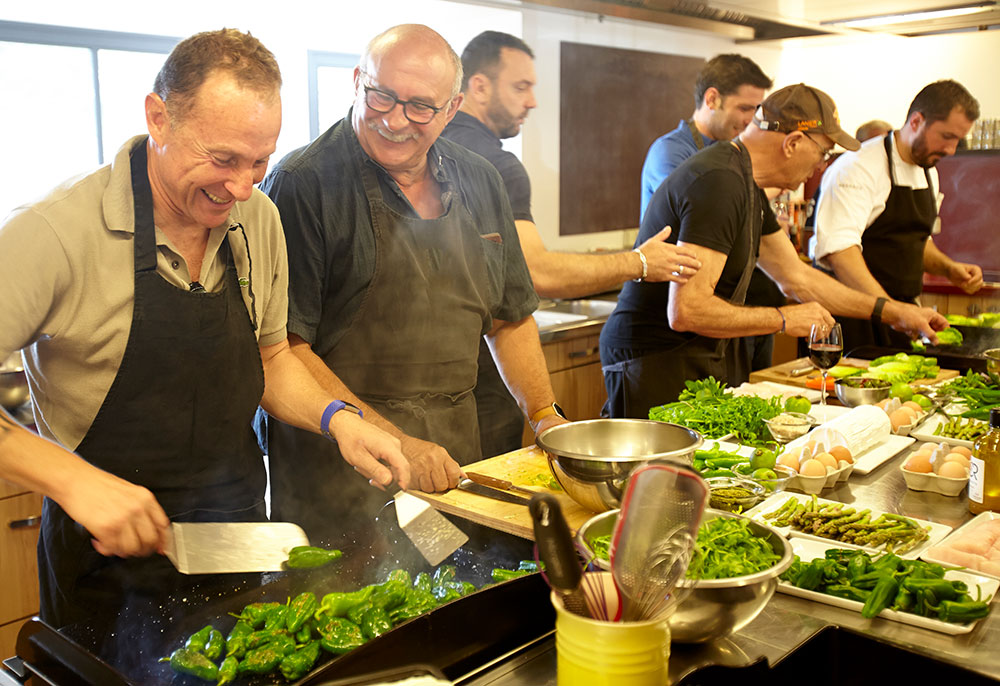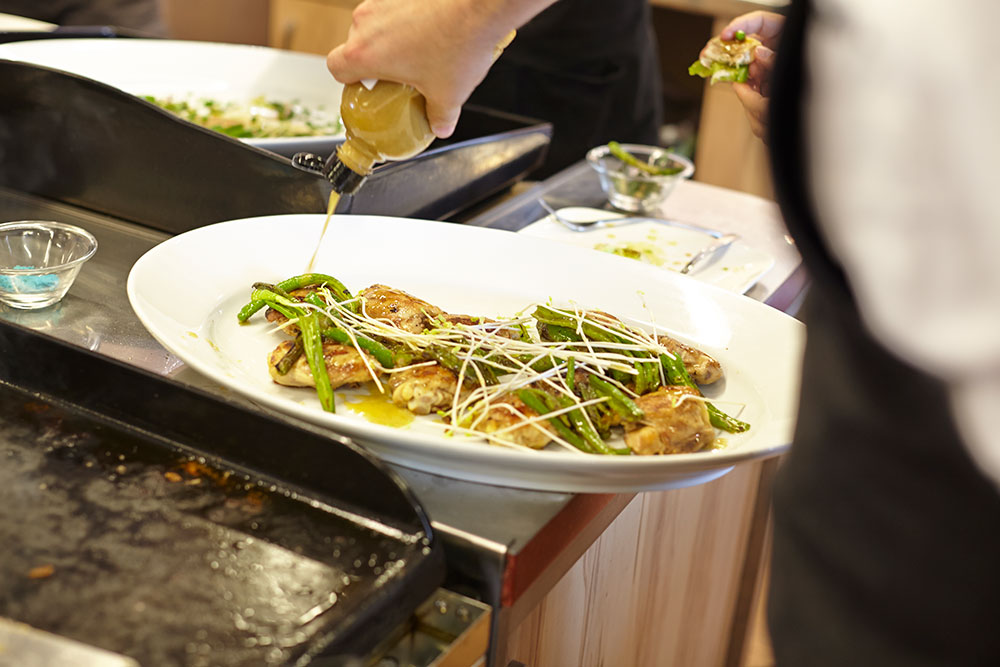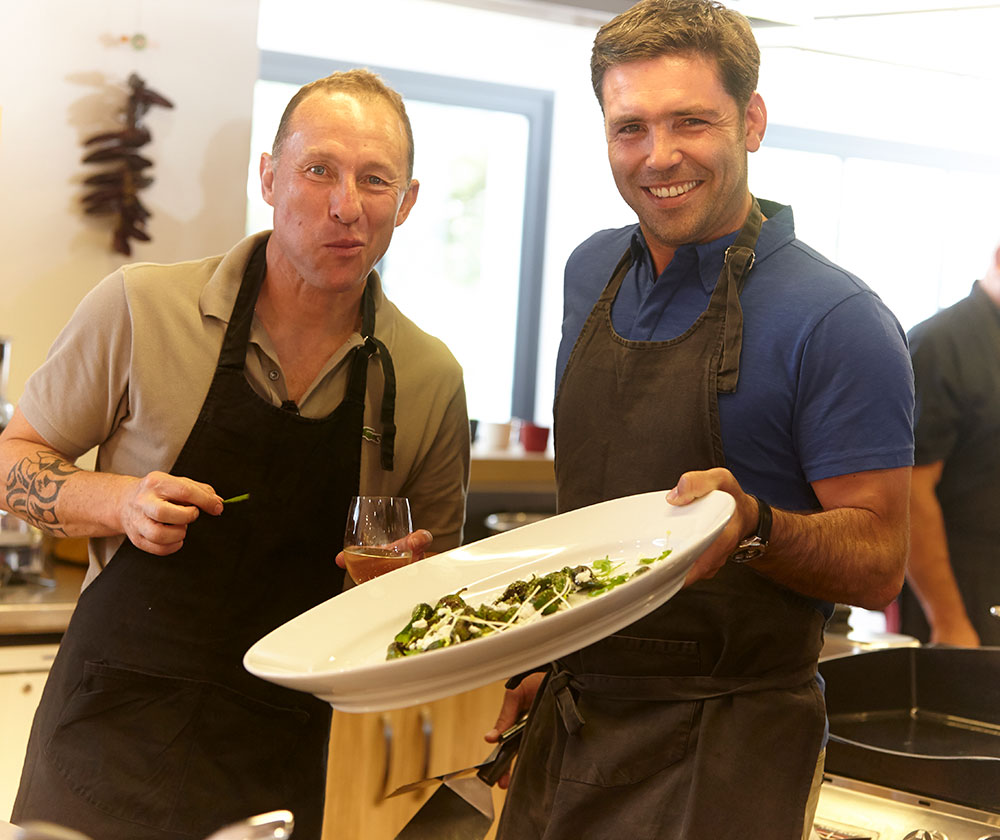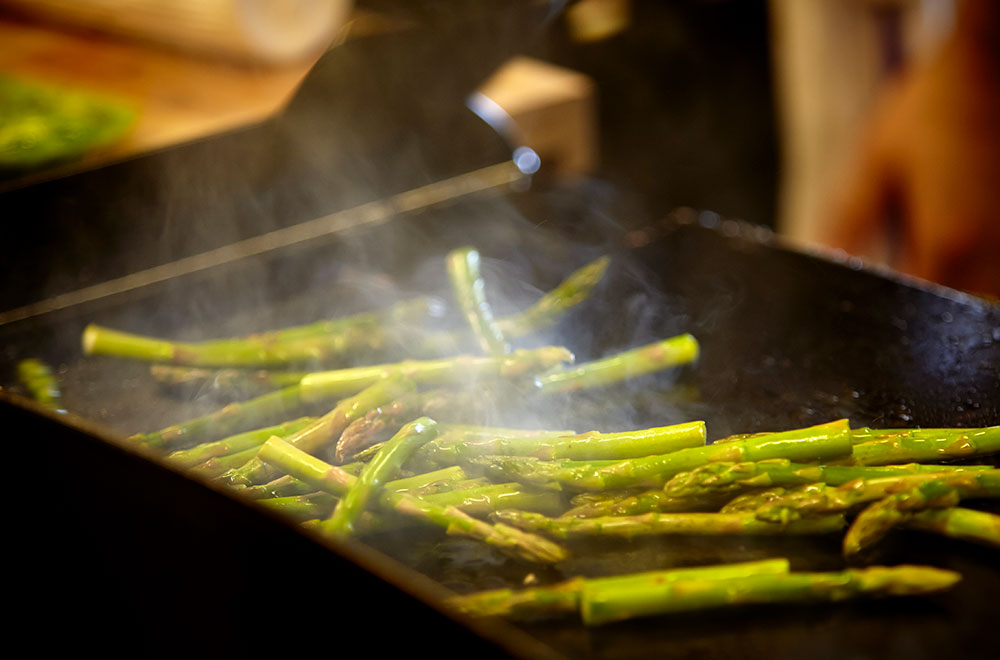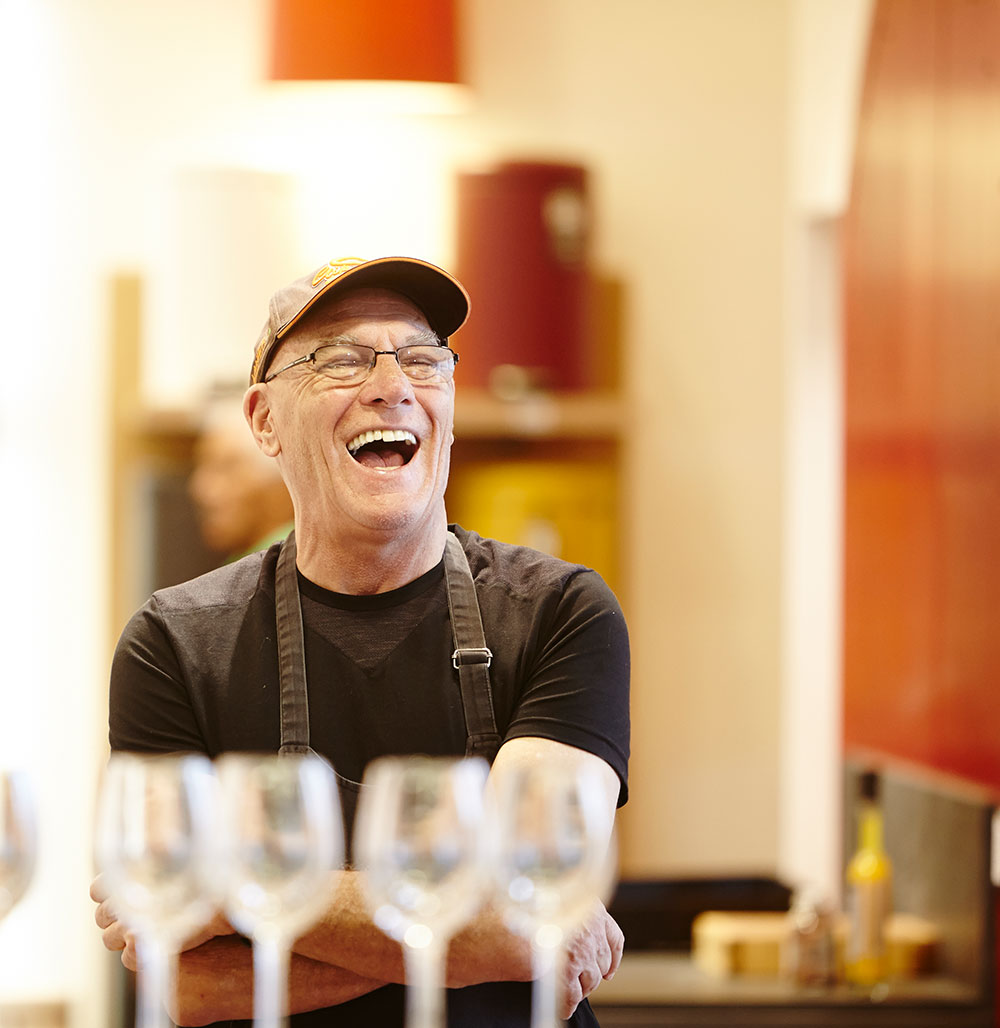 JUNE / MEETING
Bayonne June 2017, stars of the round and oval ball joined forces for Justine and Lou, aged 8 and both suffering from juvenile arthritis.
Brought together by their love of sport and their shared ambition of collecting funds to help in the fight against this illness, international rugby player Dimitri Yachvili along with football manager and former Verts de Saint-Etienne player, the evergreen Christian Sarramagna both consulted their respective address books to organise an event combining sport and solidarity during the second weekend of June 2017.
Forge Adour partnered this event by inviting Les Verts de Saint-Etienne players from the 1976 European Cup finalist team to a cooking class with Chef Sébastien Zozaya. Green was the theme behind the mouth-watering recipes: Green for a day, Green for always!