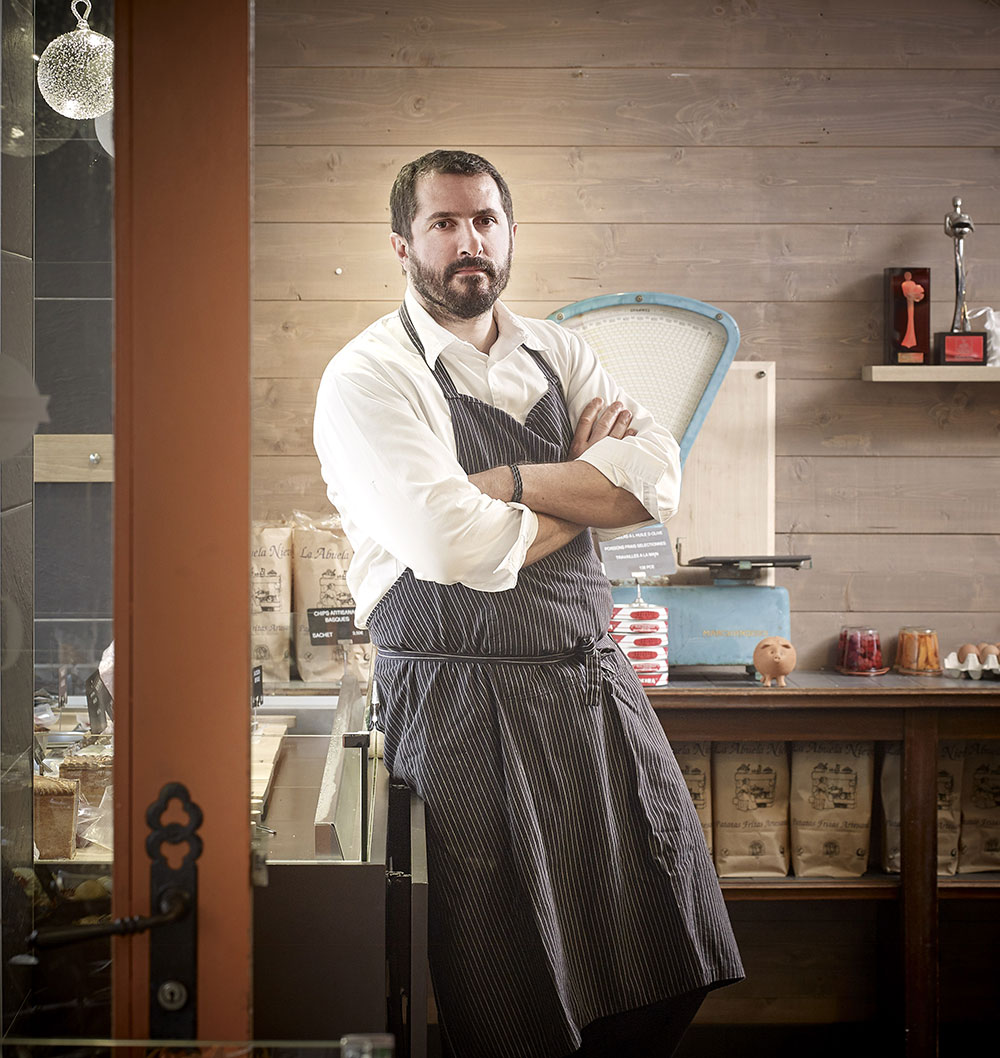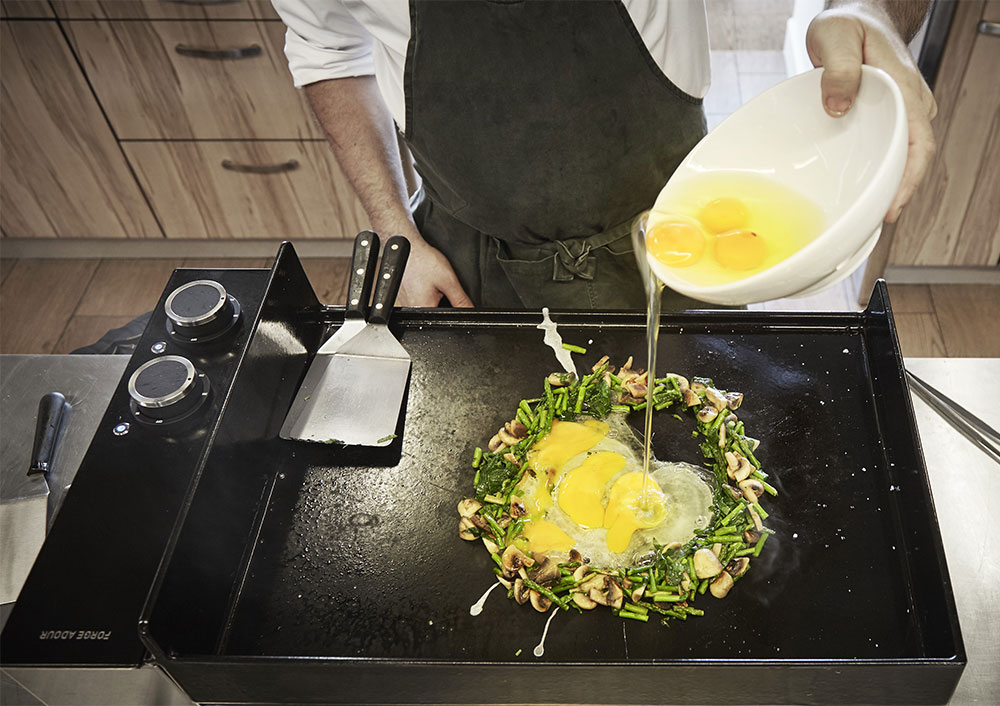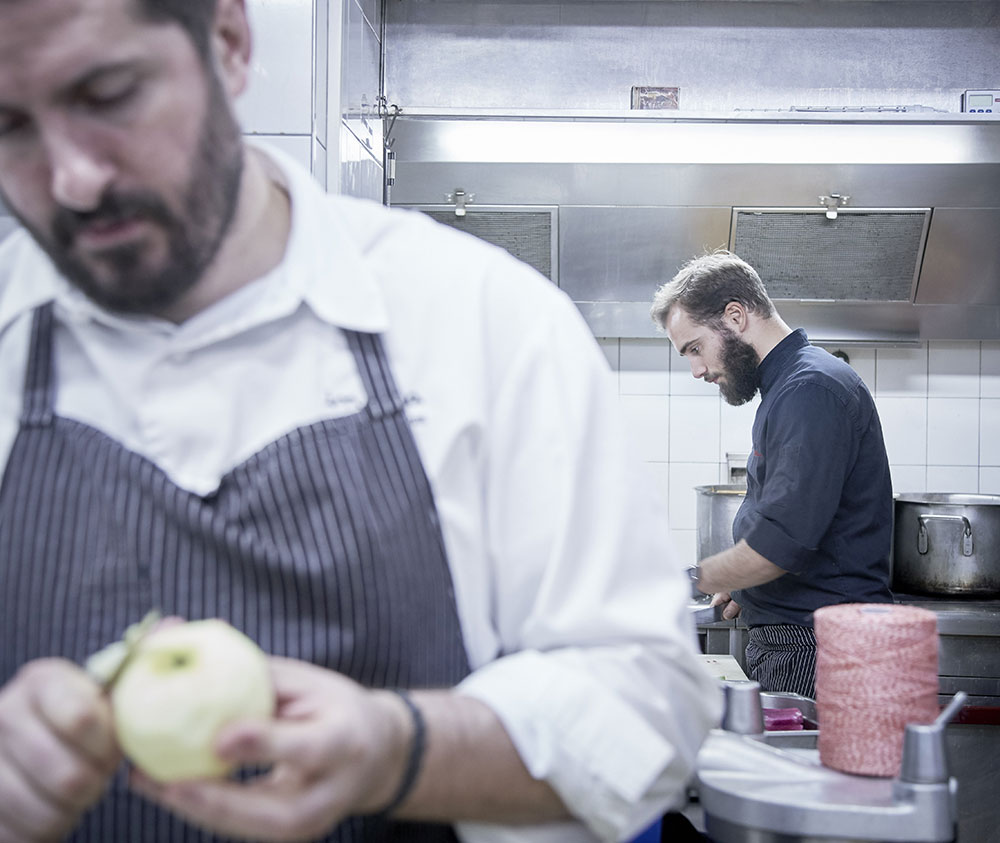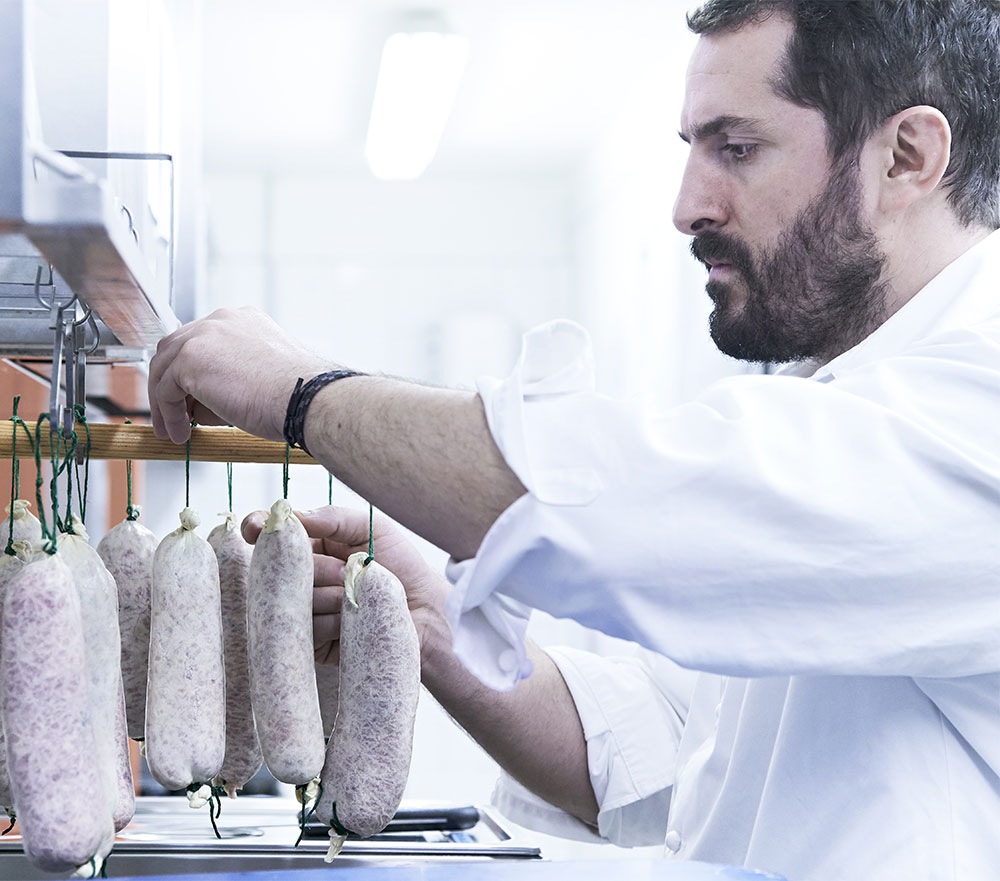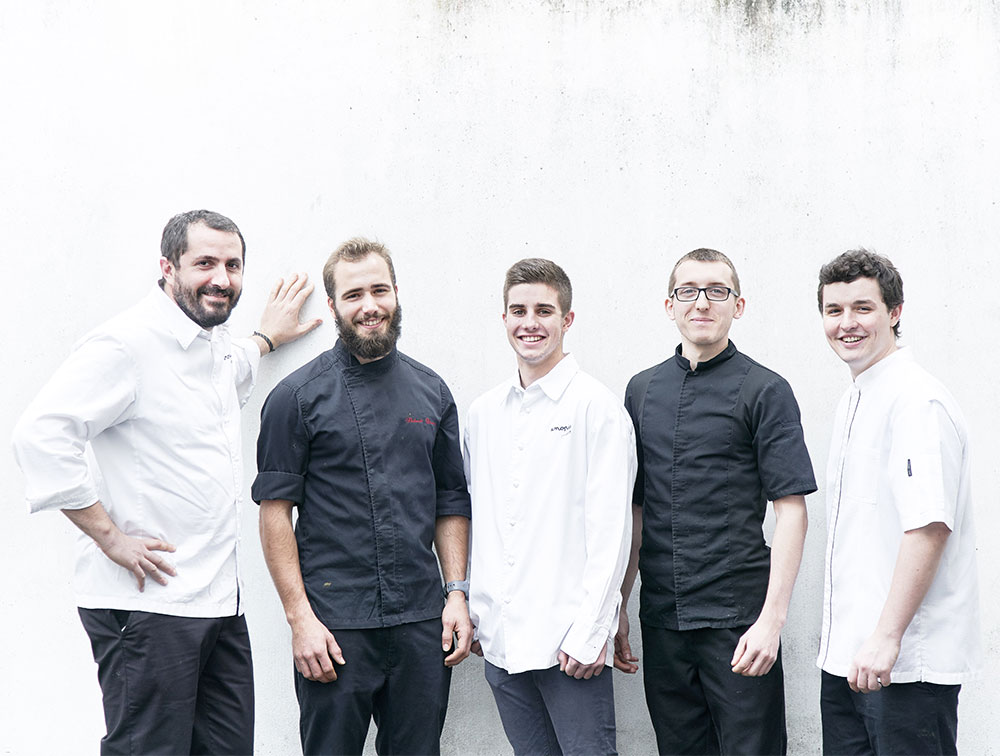 DECEMBER / MEETING
Emmanuel Merin and Sébastien Zozaya are on the same wavelength…they immediately clicked in the kitchen!
Sébastien Zozaya trained as a charcutier through an apprenticeship at the traditional, family-run Charcuterie Junqua based in Béarn. His passion for cooking then drew him to Paris. He worked alongside Alain Ducasse at the Louis XV and was appointed deputy sous-chef in one of his Michelin-star restaurants. He was only 20 years old… and then at the tender age of 21 he was a Chef in a Michelin-star restaurant! Next stop the world, with time spent in Barcelona, Abu Dhabi and Asia.
After the globetrotting, it was only natural that he return to his homeland. He opened his first deli-catering shop, Inopia, in Rue de la Bergerie, Biarritz. And yet, the desire to go further was still there, so he decided to challenge his creative talent and ethos by trying his hand at competitive cooking. Titles followed: Best Chef Charcutier in France (2015), Champion Caterer in France (2016) and World Vice-Champion with the French team, of which he was the captain (2017). So what's next? Perhaps Meilleur Ouvrier de France?!