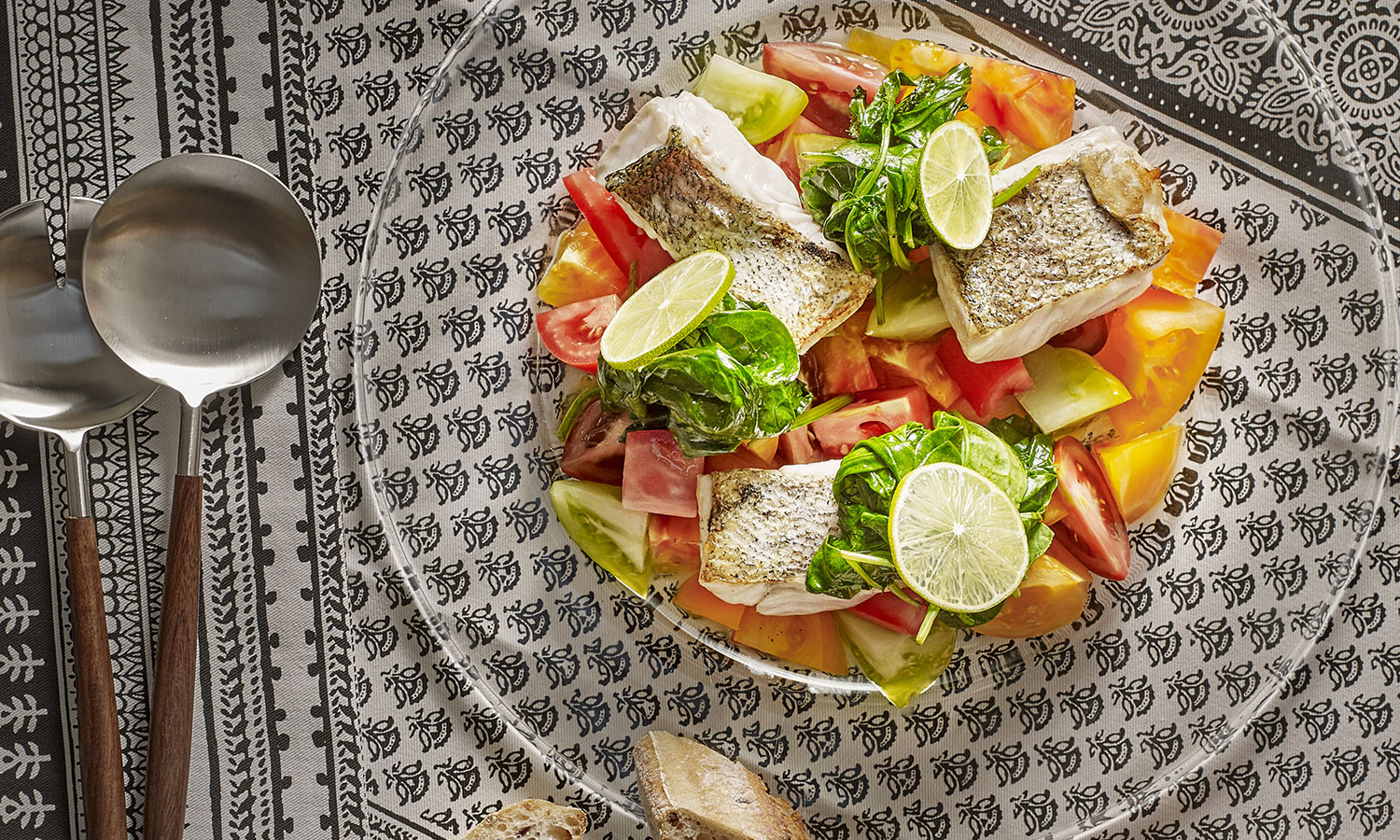 INGREDIENTS FOR
6 PEOPLE
6 hake steaks
6 multi-coloured tomatoes
2 handfuls of baby spinach leaves
Olive oil
Balsamic vinegar
Fleur de sel / Sea salt flakes
Grilled hake, tomato salad and hot baby spinach leaves
Place the hake, skin side down, on the plancha with a little olive oil and cook for 5 minutes.
Turn and cook on the skinless side for 5 minutes.
Make the tomato salad.
Serve the hake steaks on the tomato salad seasoned with the balsamic vinegar.
Drop the baby spinach leaves on the plancha, cook for 2 minutes and serve with the fish.